(Left to Right) "Ships Harbor Trail", "Portland Headlight", "Lake Life Sunset" by Kellie Chasse pictured above.
Kellie Chasse is an artist, creator, and online instructor residing in Old Town, Maine. In 2012, she began teaching online and has since garnered over thirty-thousand students from 98 countries around the world. Kellie's mission as an artist and instructor is to, "help you find your inner artist with kindness, support, and reassurance." She has been featured at the Portland Maine International Jetport as the Featured Artist since 2014, and her work has also been a part of both national and international private collections. Her online course can be found on her website here. She also has an Instagram, Youtube, and Etsy account where she shares her love for art.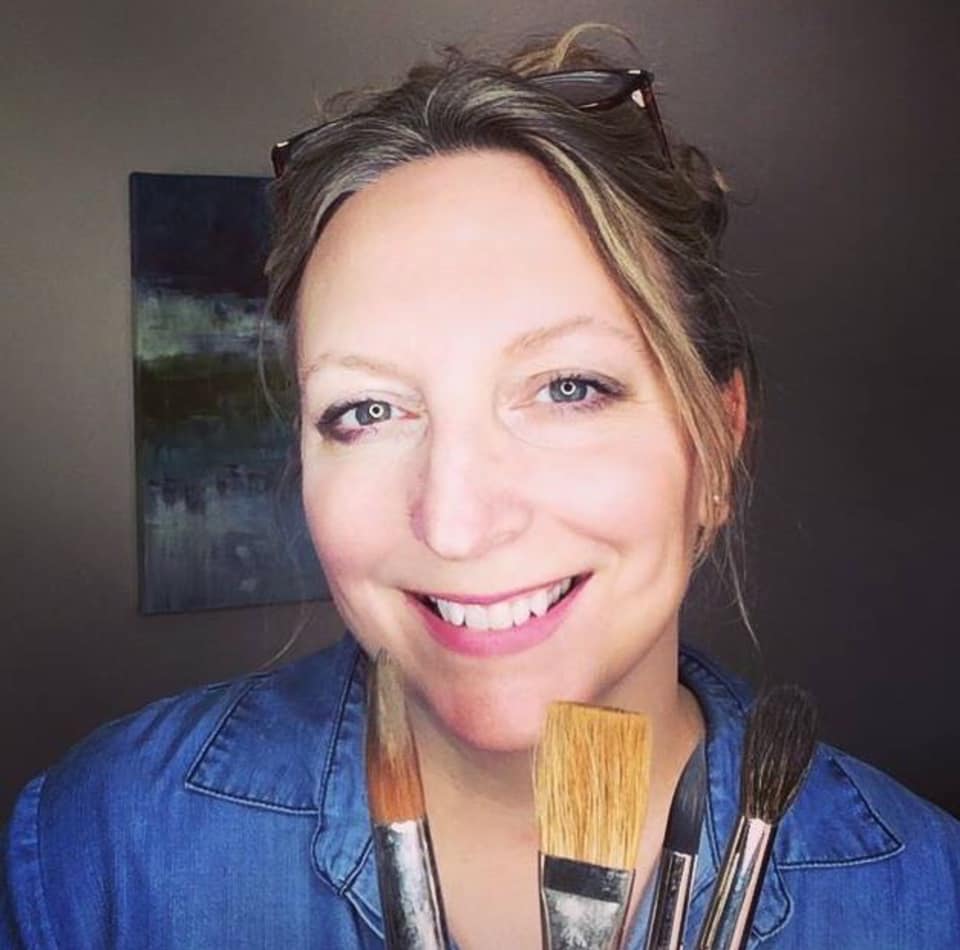 Keep going, always be learning and testing your limits, but mostly do YOUR thing!
Kellie Chasse
Kellie was inspired to become an artist by the beauty of her surroundings in Maine. "Living here in Maine is so inspirational with its wonderful coastline, lakes, pine trees, and islands." She finds her passion in creativity and enjoys exploring new challenges in using many mediums such as watercolor, alcohol inks, resin, and more. "My passion is creativity! I believe everyone has it, and you don't have to be perfect, you just have to play. It is not always about the outcome, it's about your process. Art is a great way to explore and release energy."
Kellie's "Mr. Blue the Lobster" painting is one of her favorites in her collection. "I was so inspired about the fact that catching a blue lobster is a 1 in 2 million shot. The beautiful coloration of the shell was so fun and beautiful to paint." She enjoys capturing the beauty of Maine and nature within her work the most. "Mostly seascapes and landscapes of places I have been or sailed to when I was a teenager."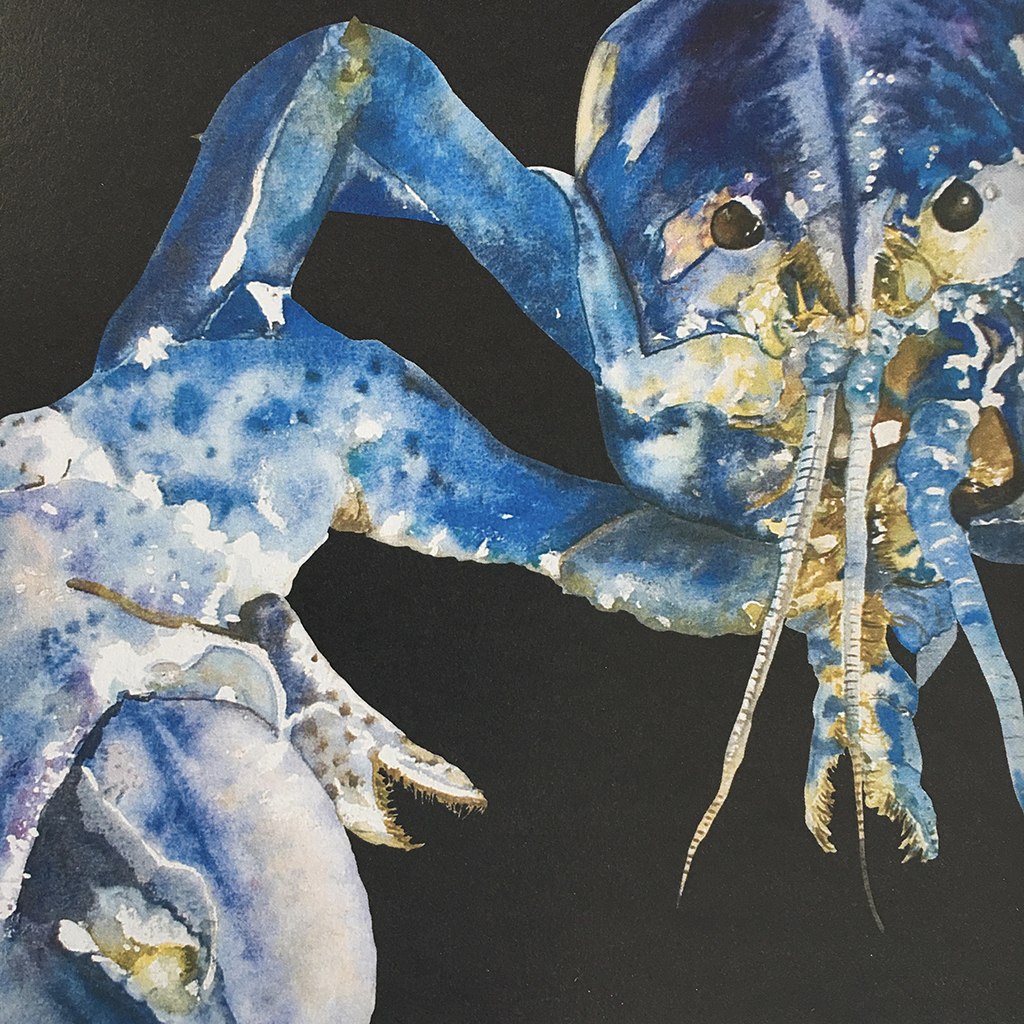 "Mr. Blue Lobster" by Kellie Chasse pictured above.
When beginning a new project or piece, Kellie draws from the feelings each piece gives her. "I love to explore the colors in nature, see how the lights and darks bounce, and of course painting water. I am an earth sign and I love to be around water, it's one of the reasons our family wanted to be debt-free so we could live at the lake full time." Kellie encourages aspiring artists to enjoy the artistic process. "Enjoy the process, because when you do, it shows in your work. Keep going, always be learning and testing your limits, but mostly do YOUR thing!"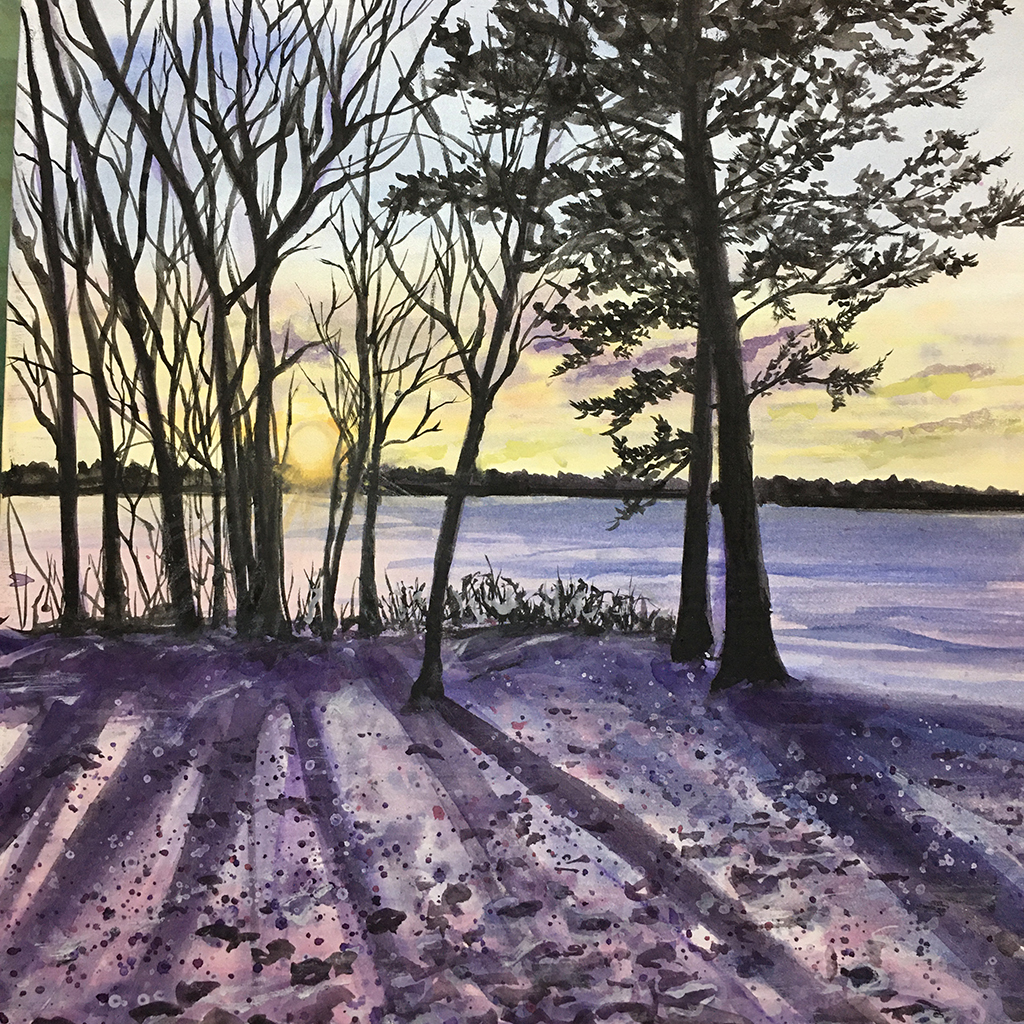 Click below to watch Kellie paint "Lake Life Sunset"!
Sunset Lake Life | Painting on Watercolor grounds with Kellie Chasse
Kellie has been ordering from Golden State Art since 2007. "I was looking for a mat company that could offer wholesale prices for my new watercolor teaching business. Golden State Art's prices are wonderful, shipping is quick, and your customer service is always a top priority."
Kellie is currently working on a new monthly watercolor course that can be found on her website below. Connect with her on her other social channels as well below!
Kellie's Website:www.kelliechassefineart.com
Kellie's Instagram: @kelliechasse_fineart
Kellie's Facebook: @kelliechassefineart
Kellie's Youtube:https://www.youtube.com/KellieChasse
View more of Kellie's beautiful artwork below!