Gallery walls are the perfect way to display multiple photos and express your creativity. While curating a gallery wall can seem intimidating, it's important to remember that the process should be fun and without pressure - it's your space after all! We put together the top three gallery wall trends for 2022 to help inspire you and show you just how rewarding the finished product can be!
---
The Trio
It's simple - three identical frames, displayed evenly alongside each other. Mix it up with different colored frames and orientations according to your desired look and space. This gallery wall is perfect for those looking for a quick and simple statement. This works best with larger frames, as they fill up more space and make the display look more complete.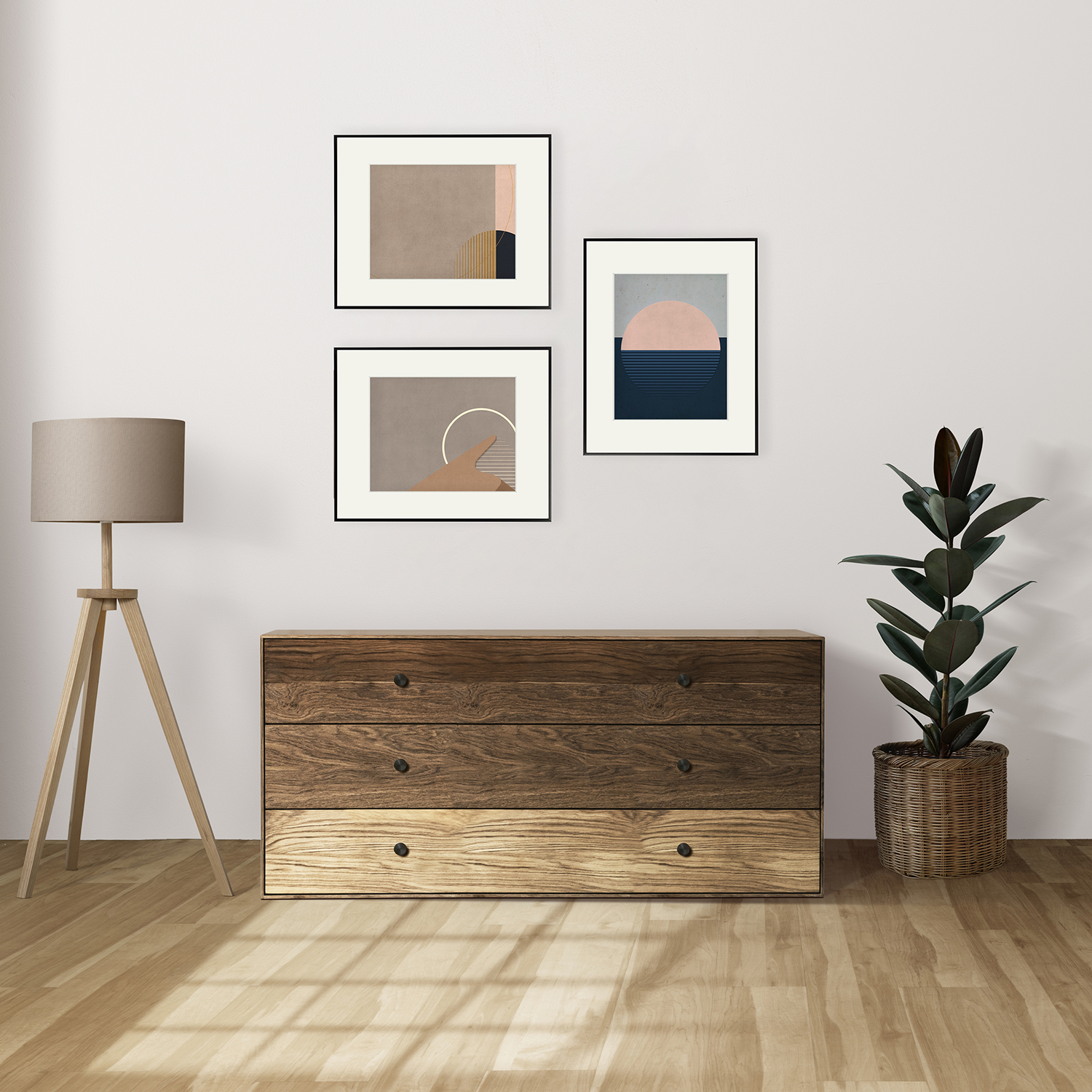 In this image, we used three identical black aluminum frames in size 16x20. Since the lamp and plant fill up space to the right and left of the table - the frames are displayed with two on top of each other in landscape orientation, and one in portrait orientation next to them. This fills up the space above the table perfectly while not obstructing the lamp and plant.
The Mini
Have a more condensed space and don't want to make it look too busy? Try a mini gallery wall. By using smaller picture frames, you can create a beautiful display that isn't too flashy and is perfect for smaller spaces. This can include 4x6, 5x7, and 8x10 picture frames.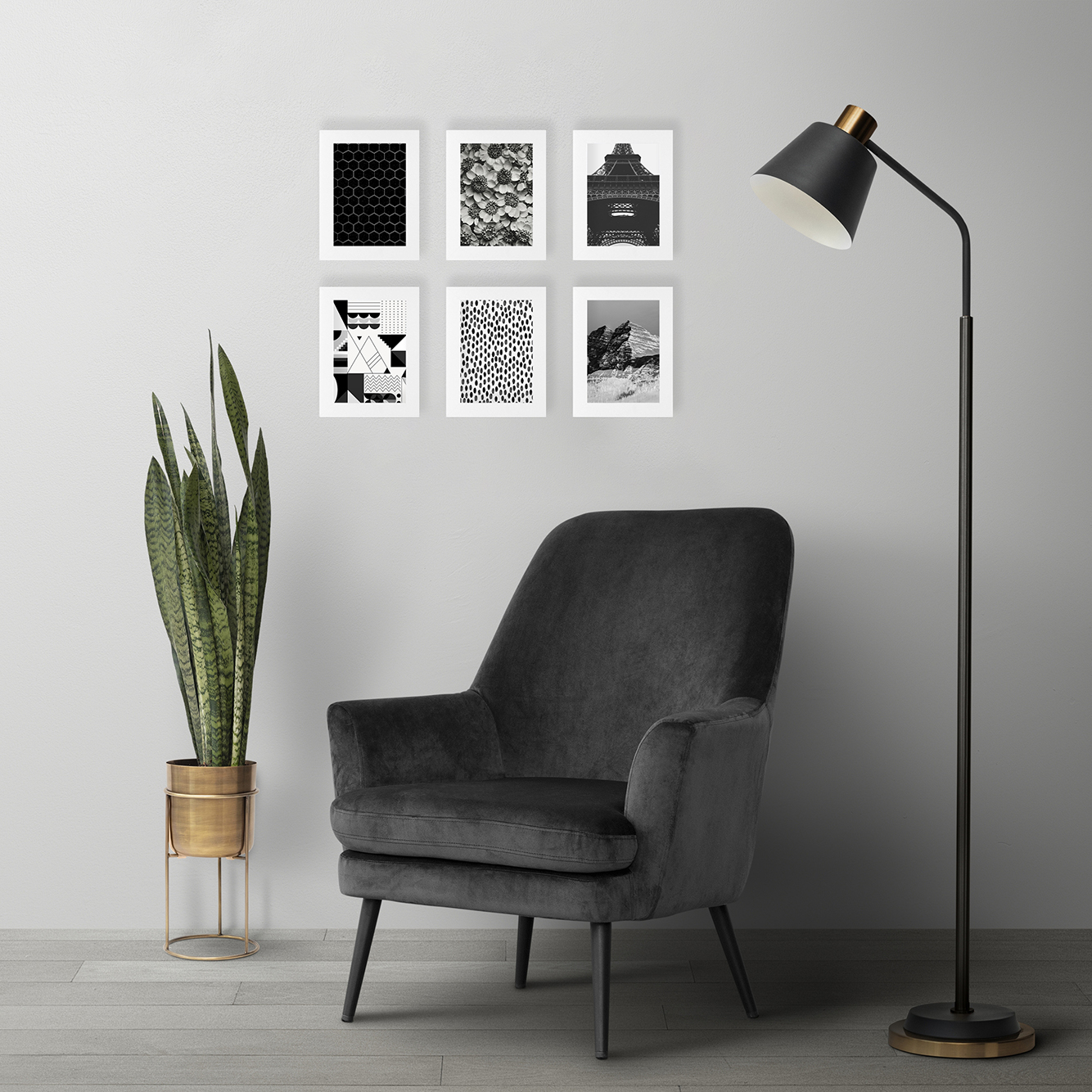 In this image, we used six identical frames in portrait orientation to fill the space above this chair. The sky's the limit with a mini gallery wall as they are easy to hang and cost effective.
The Mix
Looking for a more unique and curated option? A mixed gallery wall includes frames of all different sizes, colors, and materials. This option can be a bit more complicated to create, but the reward of looking at it every day will be well worth it! Mixed gallery walls can apply to any sized gallery wall and in any space, though a large statement gallery wall will surely turn heads and create a conversation!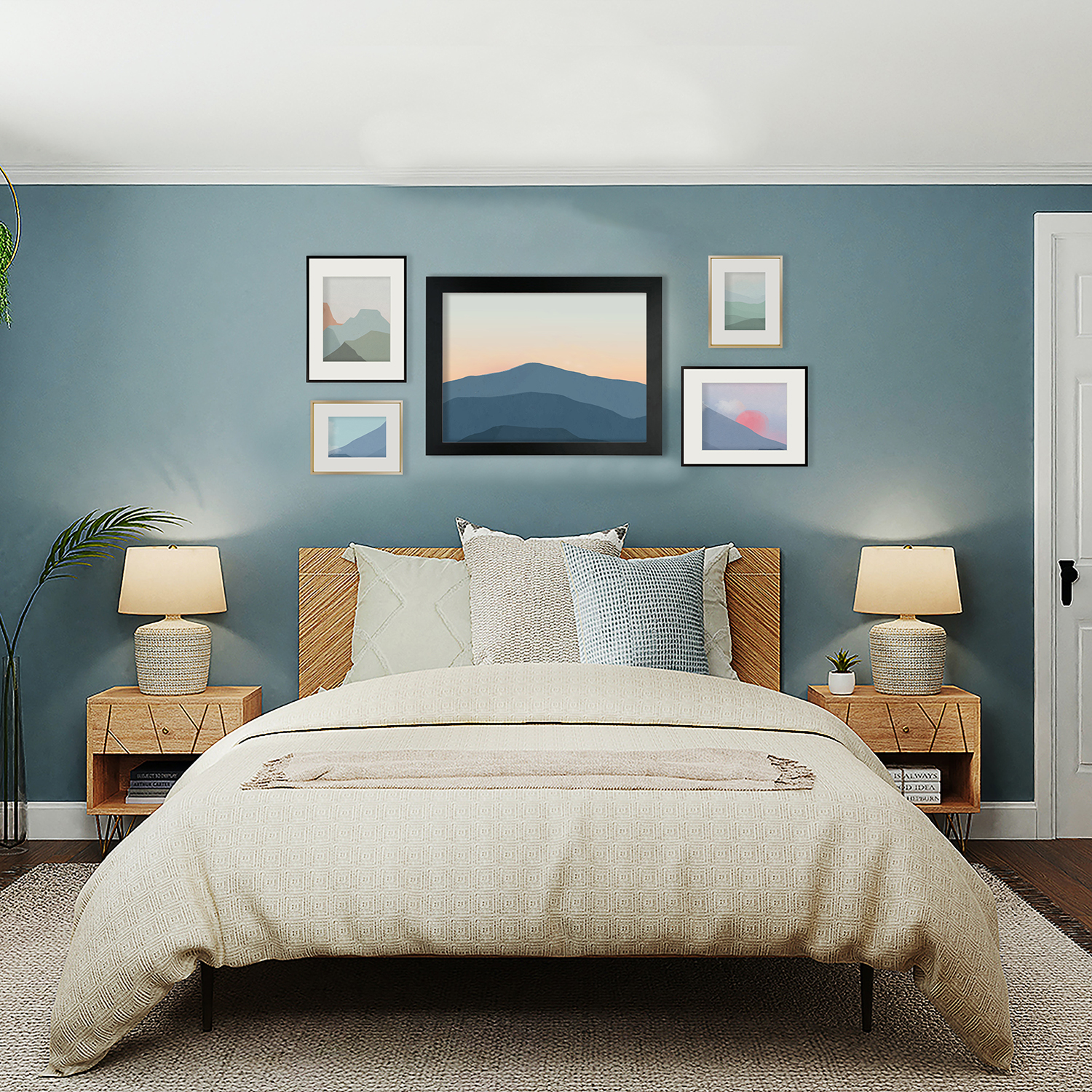 In this image, we created a gallery wall using frames of varying sizes, colors, and materials to fill the space above the bed. The curated look gives the space a stylish and refreshed look without being too overbearing. The differing orientations help fill the space up more and give it a perfectly asymmetrical look.
Another way to step up your gallery wall game is the use of custom mats. Have a photo or art piece that is oddly shaped? Simply order a pre-made picture frame and a custom mat board to fit the piece. For example, if your photo measures 7x9, order an 11x14 picture frame and then a custom mat board measuring 11x14 cut 6.5x8.5. This will give your gallery wall an even more unique and stylish look!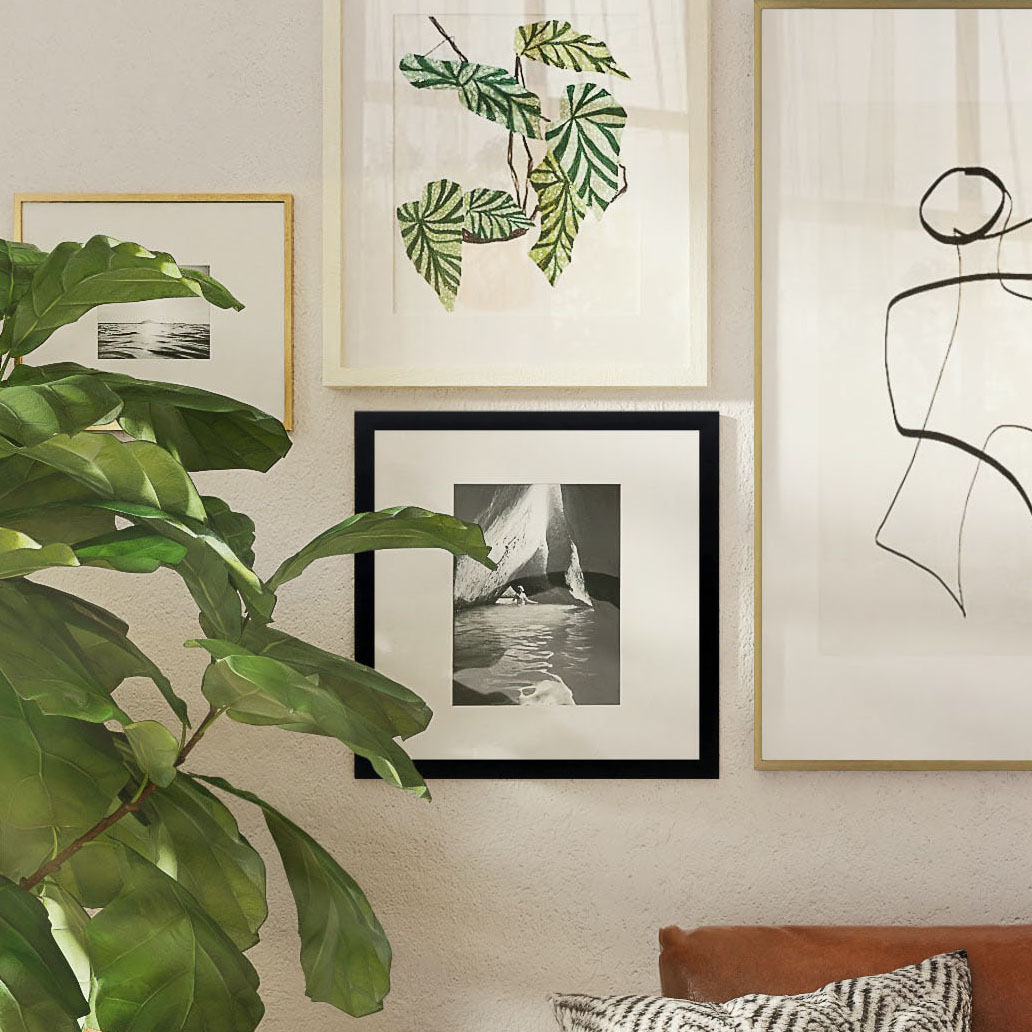 ---
We hope you enjoyed these 2022 gallery wall trends and found inspiration for your next wall makeover. Let us know in the comments which one you'll be creating, and tag us on Instagram so we can see what you have created!