Original Watercolor Painting by Regina Lightfoot
Regina Lightfoot is a lifelong artist whose personalized paintings have brought joy to many people for over 50 years. "I am a 74 year old artist creating in just about every medium since I was 7, most recently in water color specializing in realistic pet portraits having sold and shipped my work as far away as Malaysia." Regina offers custom pet portraits, custom pen and ink drawings of homes, and more on her website, www.createdbyregina.biz.
Regina was first inspired to become an artist in second grade when she received recognition for her talent in school. "I was first inspired to create art when Sister Denise Marie hung my drawing of Jesus on the bulletin board in my second grade parochial classroom." Regina enjoys everything about being an artist, but in the last three years it has been her work on custom pet portraits for clients. "I love the joy I see in the eyes of my clients, especially when I present the painting of a pet who has crossed over to the Rainbow Bridge."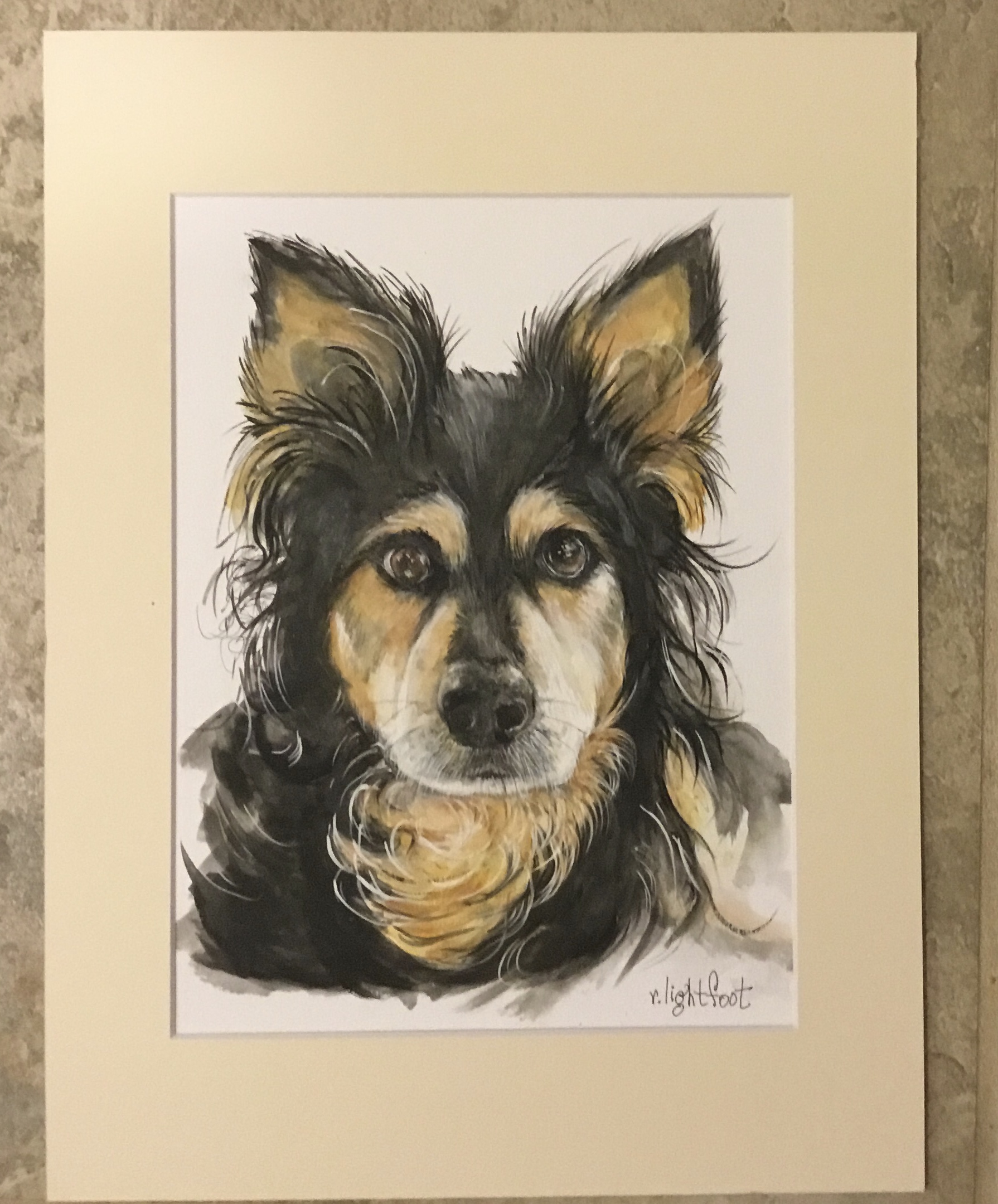 Custom Pet Portrait by Regina Lightfoot
Regina enjoys and has always admired the work of French artist Pierre-Auguste Renoir. In her own work, she enjoys painting pets the most. When starting a new project or piece, she is inspired by her husband and his encouragement. "My husband of 53 years.....he has always been there for me....to encourage me through a difficult project, to be my very best critic and to praise my work when completed."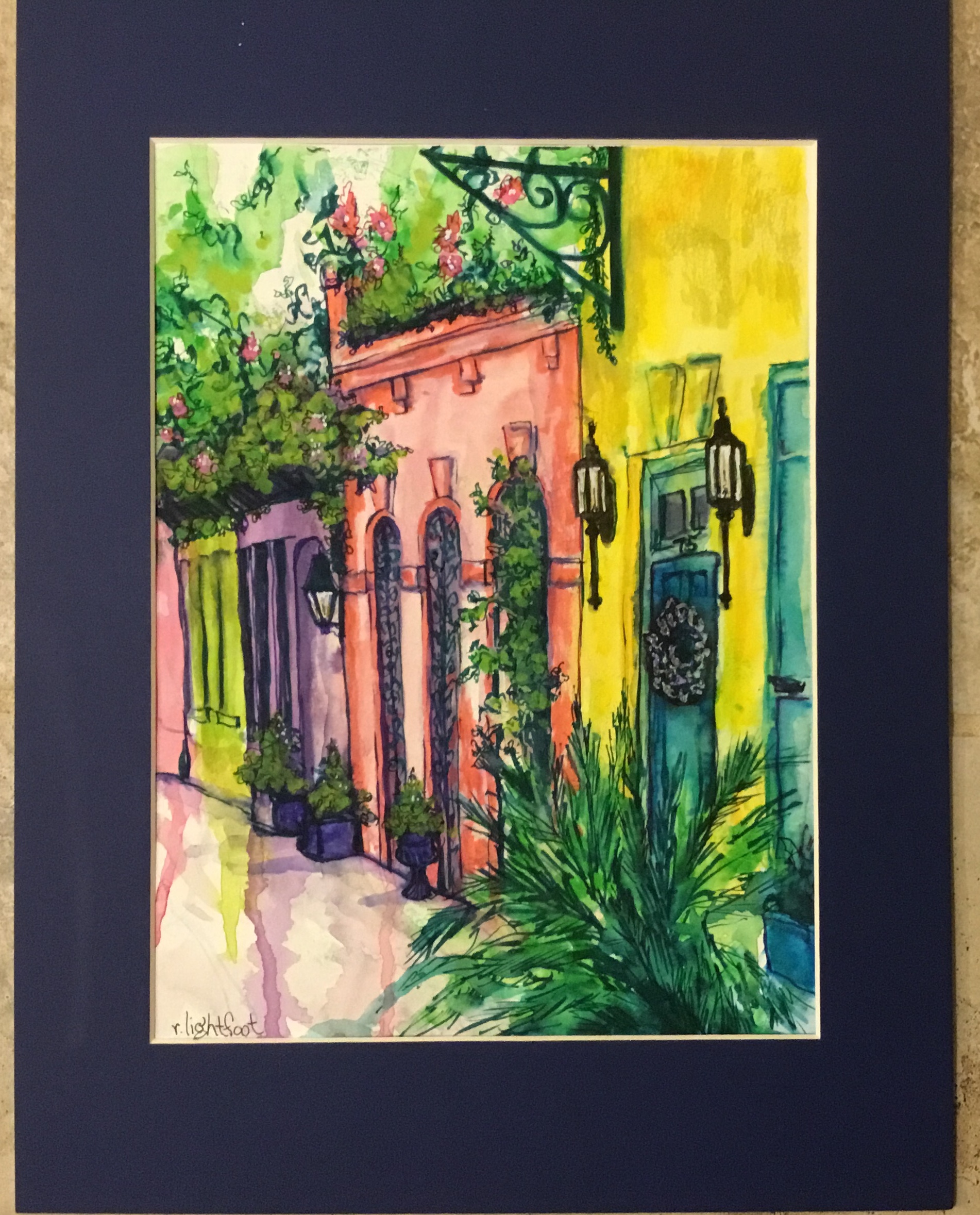 Original Watercolor Painting by Regina Lightfoot
To aspiring artists, Regina encourages branching out and trying many different mediums to discover which you enjoy the most. "Move through all mediums....don't just stick to one.....change and the years go by. After feeling I failed at watercolor years ago, I gave them another try about four years ago and found my favorite way of painting ever!"
Regina found Golden State Art when searching online for mat boards for her artwork. "You have helped complete my works offering a fabulous line of mats, backing and bags helping to have my finished products ready for easy framing for my clients."
Regina's future projects include offering custom shrimp boat paintings. "Living on the coast, I have done several shrimp boat paintings and most recently I am doing custom ones letting the customer "name" the shrimp boat and adding that after the painting has been matted."
To keep up with this and future projects, visit Regina's website and Facebook:
Regina's Website: www.createdbyregina.biz
Regina's Facebook: Regina Lightfoot
View more of Regina's beautiful artwork below.
---