"Bruton Night" by Michael Descher pictured above.
Michael Descher is a photographer based in Williamsburg, Virginia. He was raised in Hawaii and Los Angeles, and began his journey in photography at a young age. "After many years shooting in film and exploring the world, I became fascinated with the emergence of digital imaging. In 1997 [I] went to work for Apple and then Adobe as a digital imaging and publishing workflow business development executive showing how to make the switch from analog film to digital. Now living and shooting in Williamsburg, VA., I am concentrating on history and emerging digital trends." His images can be viewed and purchased on his website, www.michaeldescher.com.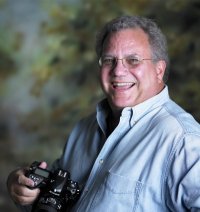 Seeing the world in different ways and capturing moments in time is my passion.
Michael was introduced to photography by a friend of his father's who owned a camera store in Hawaii. "He gave me a brownie camera and told me to look at the world through my eyes and capture a moment in time. I was hooked! By the end of high school I was working as a freelance photojournalist in Los Angeles. Seeing the world in different ways and capturing moments in time is my passion." As a photographer, he enjoys the people he gets to work with and photograph, as well as playing with lighting. "You have to keep your head on a swivel and look everywhere because light changes everywhere around you. The key is anticipating where to be and when to get the best moments in time."
Michael's favorite photograph is Ansel Adams' "Half Dome." "He was always looking at light and how to expose it." He also enjoys NASA's image "Earthrise" which shows Earth as seen from the Moon "It doesn't get any better than that!" In his own work, he enjoys photographing the world around him candidly. "Old towns, people experiencing life, and flowers are my favorite subjects."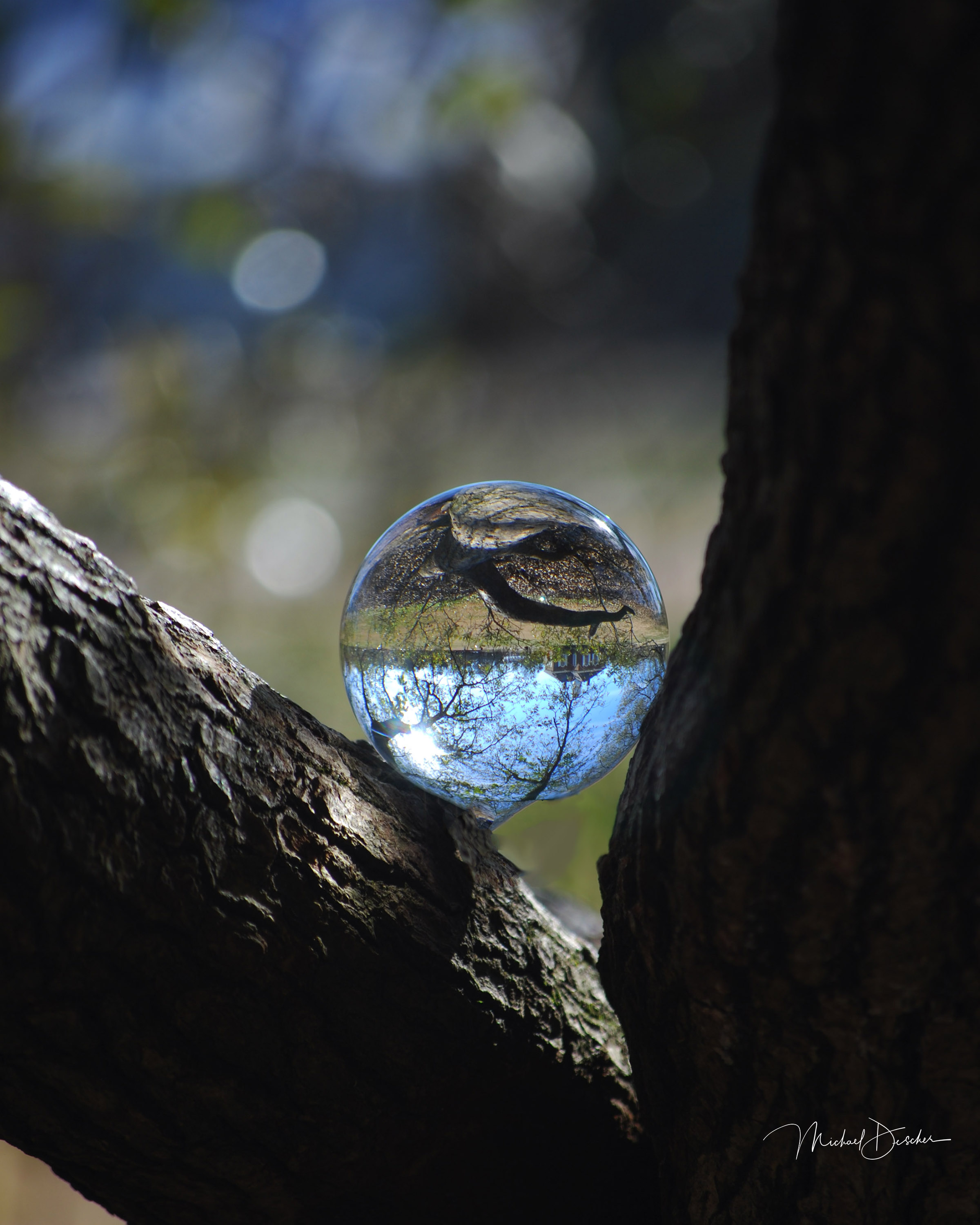 "Tree Ball" by Michael Descher pictured above.
When beginning a new project or piece, Michael is inspired by his camera and the subject he is photographing. "I am inspired by light and focus. When approaching a project for a client I like to experience their environment to get a feel for their inner feelings, then try to find places in the world where I think they would love to have in their home or office." To aspiring photographers, he encourages preparing thoroughly for each photography session. "Do your research on where you shoot, times of day, and unusual places. Then shoot and do not let anyone tell you to stop! Always shoot for yourself. You cannot please a client if you are not happy with your own work."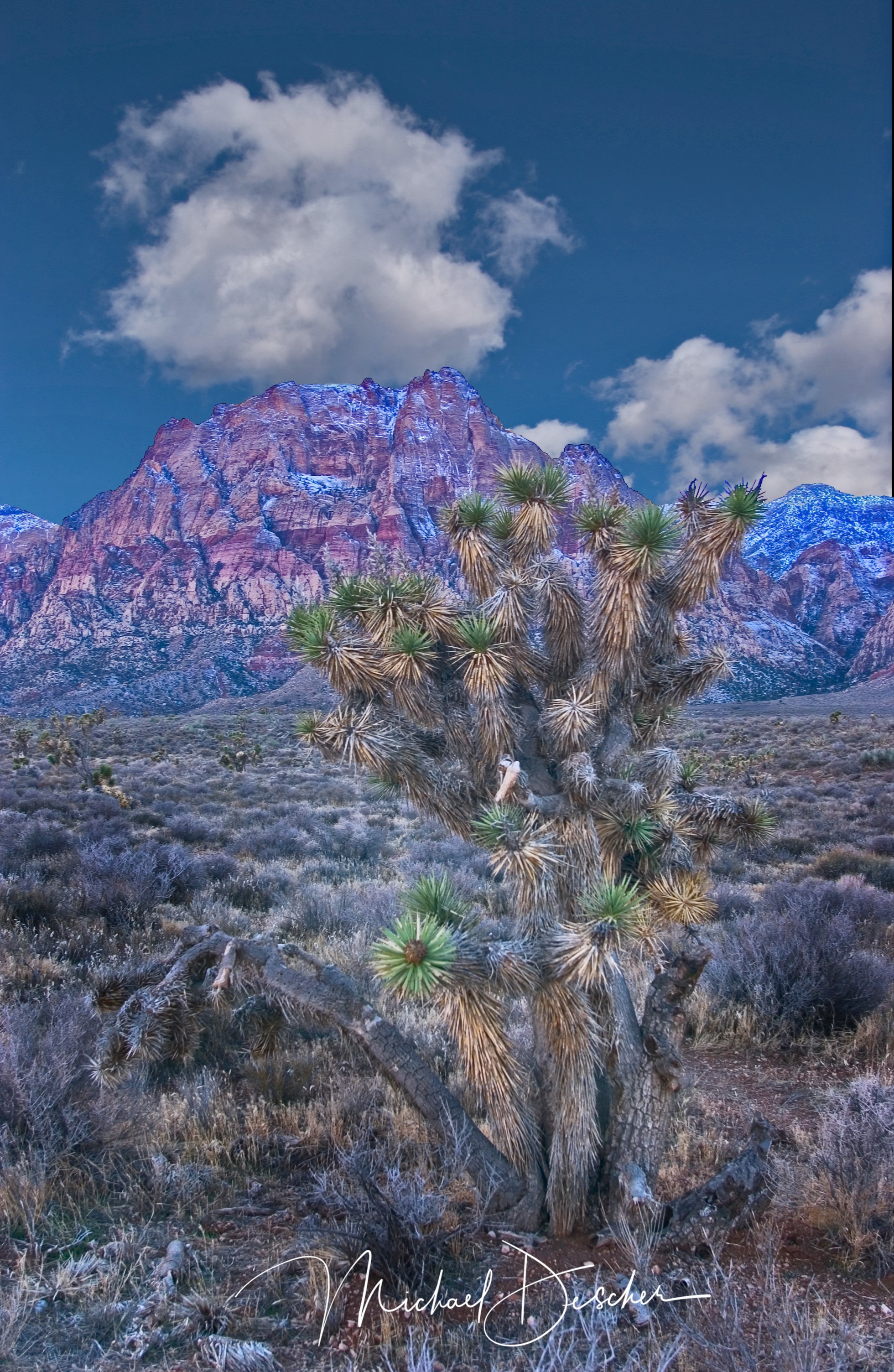 "Red Rock Christmas" by Michael Descher pictured above.
Michael found Golden State Art when searching for mat boards for his artwork. "I stumbled upon Golden State Art while looking for easy mats for my outdoor art and craft show exhibits on the internet and I'm glad I did! Since most of my work starts as an 8x10 example the breadth of mat product and sizes available are key to my success. The prices allow me to show more work which results in even more commissionable projects."
Michael is currently exhibiting throughout Williamsburg. "I am usually in Colonial Williamsburg the 2nd Sunday each month except June, July and August. I also do travel photography tours and instruction packages on some cruise lines. Because of COVID you would need to sign up for my newsletter on my homepage for more info and dates."
Visit Michael's website and social media below:
Michael's Website: www.michaeldescher.com
Michael's Instagram: @michaeldescher
View more of Michael's beautiful photography below.
---