"The Bone Yard" by Mark Bromley pictured above.
Mark Bromley is a self taught photographer based in San Diego, California. He has been a photographer for the past twelve years, and was inspired by the therapeutic nature of the craft. "I've always had an artistic eye for many things. I feel that it's very therapeutic for me and I love for my photos to draw you into them as well as take you somewhere else." His website, www.markbromley.com, features his photography ranging from landscapes, architecture, portraits, and more for sale.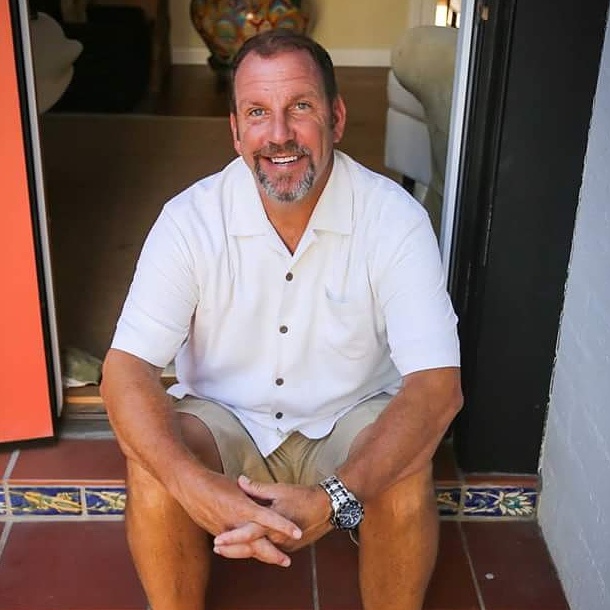 As a photographer, Mark enjoys the peace the process of photographing a scene brings. "The peace, harmony and well being of waiting for that WOW moment that you're able to capture and share with other people." The images he favors most in his collection are those of a historic landmark in San Diego, Shack at Windansea, La Jolla. "It has a certain mystical power that's hard to explain. Originally built in 1946 and is a registered historical landmark."
"Windansea Falls" by Mark Bromley pictured above.
Mark's favorite subject to photograph is landscapes. " I really enjoy landscape photography, anything ocean related, surfing, sunrise to sunsets. I enjoy being the second shooter for weddings. I'm just not a fan of all the posing. I much rather prefer the candid moments which I consider priceless." He is inspired by the people around him when starting a new piece or project. "There's nothing like some good music to get you going too. Of course Mother Nature gives us some special treats every now and then too."
"No Better Way to Start the Day" by Mark Bromley pictured above.
To aspiring artists, Mark encourages having fun with the process. "As far as settings, click away until you have found something that jumps out at you and always carry a notebook in your bag to write those down or maybe someone shared some information with you."
Mark found Golden State Art through a fellow photographer. "I can't tell you how many people I've told about you and what a first class operation you run. They have all been very stoked. I found that my 12 x 18" prints with a 16x 20" mat is the magic size for me to sell. People always say "Wow" with the presentation and the plastic sleeve too."
To view more of Mark's work and connect with him, visit his website and social media below.
Mark's Website:www.markbromley.com
Mark's Instagram: @markbromley15
View more of Mark's beautiful photography below.
---