"Red-Alstroemeria" by Lane Dunyak pictured above.
Lane Dunyak is a watercolor artist based in Raleigh, North Carolina. "I have been a professional artist since 1996. For over 20 years I painted commissioned portraits in oil. After retiring from portrait painting, I decided to take up watercolor painting." She offers her artwork for sale on her Etsy shop, www.etsy.com/shop/fromthecottageart.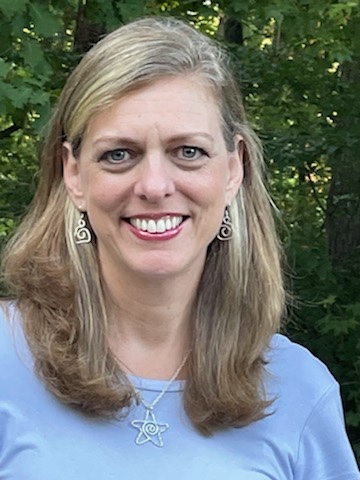 Lane was inspired to begin painting in high school. "In high school, I wanted to find one thing I could excel in. During my sophomore year, a fellow classmate showed me an artwork she had completed. It was of four apples in different colors. This inspired me to enroll in a drawing and sculpture class. After taking these classes, I knew I wanted to study art in college and pursue becoming an artist." She enjoys the process of depicting the world around her in every piece. "I love taking something beautiful in nature and capturing it with paint. The process of working with my hands to create something colorful makes me happy."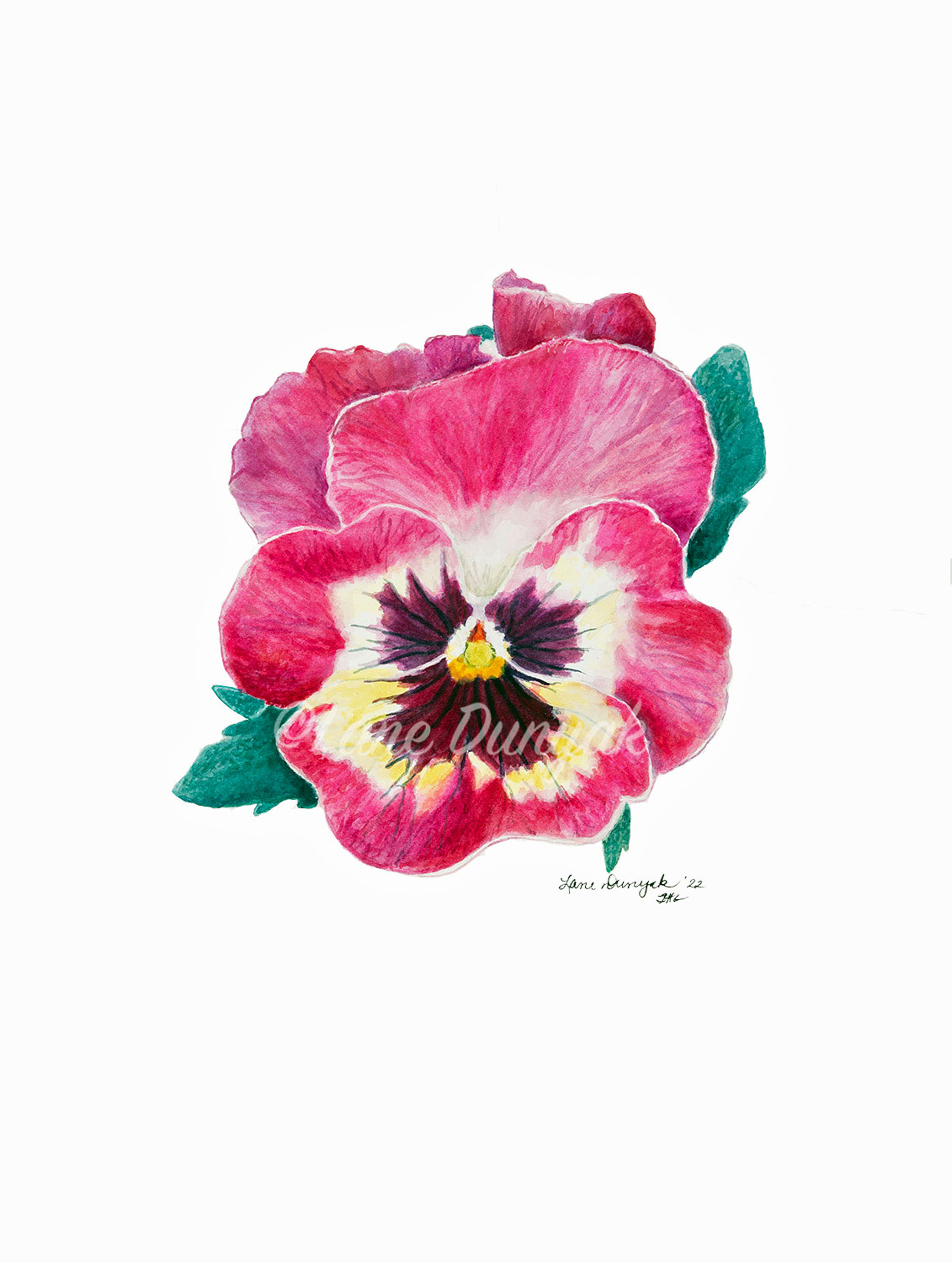 "Pinky Pansy" by Lane Dunyak pictured above.
One of Lane's favorite paintings is John Singer Sargent's "Carnation, Lily, Lily, Rose." "I love the whimsical setting of the girls in a flower garden at dusk. I was able to see this painting in person when it was visiting a museum in the late 1990's. It looked washed out and not at all what I remembered in art history books. My art instructor, whom I was with, had the museum worker dim the lights on the painting, and it came alive with depth and color! He knew that Sargent had painted the scene at dusk and hence needed a dimmer lighting to see it as Sargent created it." As an artist, Lane enjoys depicting the beauty of flowers in her paintings. "I most enjoy photographing and painting flowers. The colors and types of flowers to capture seem endless. My business motto is "Outdoor Beauty, Indoor Happy" because I want flower paintings to bring joy to those who own them."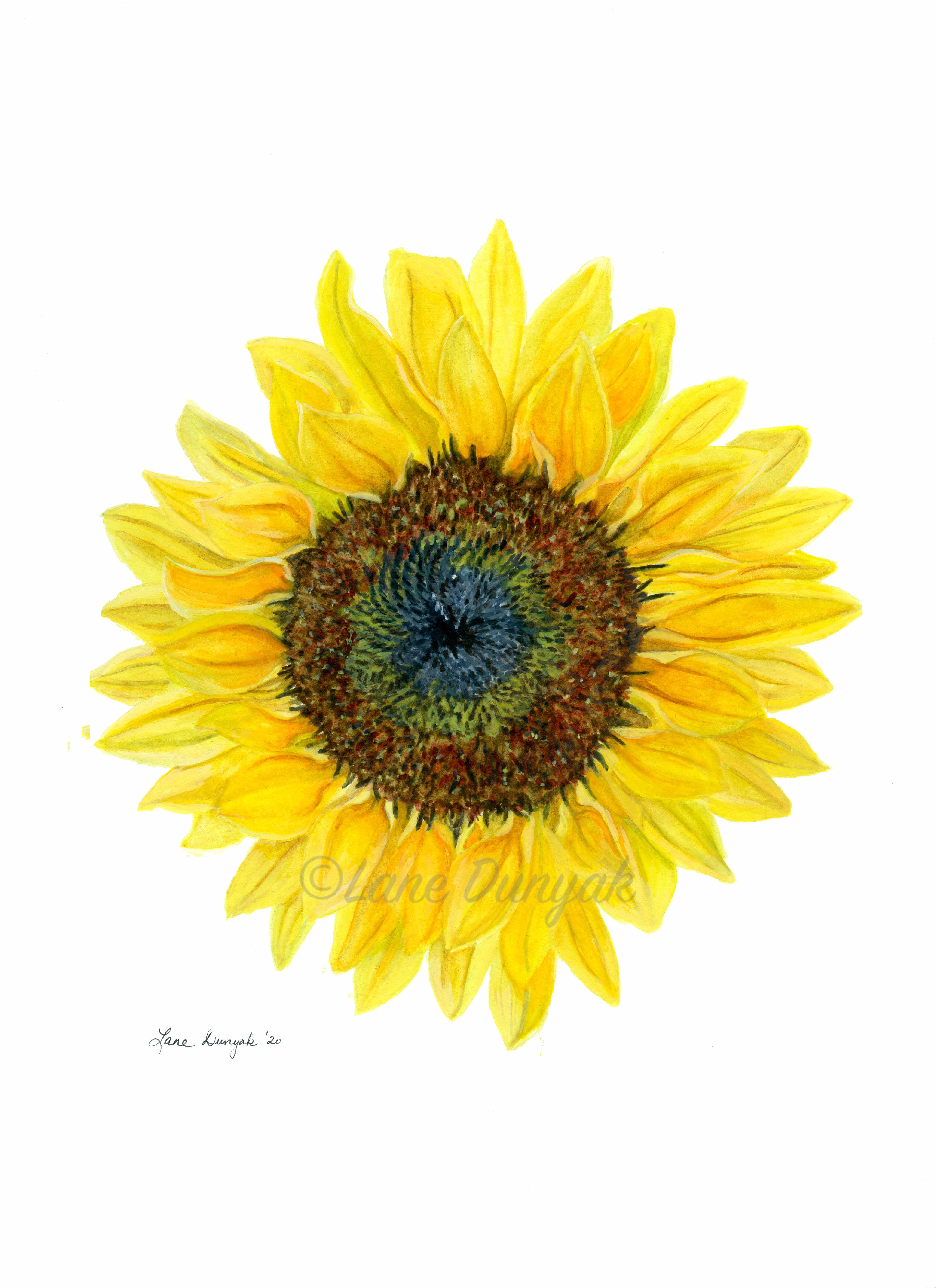 "Sunflower" by Lane Dunyak pictured above.
When beginning a new project or piece, Lane is inspired by nature. "Nature inspires me to paint. I love gardening and working in my yard. There is always something new to learn. It's also fun to get my hands in the dirt. So it is even more fun to paint something I grew." To aspiring artists, she encourages a willingness to learn. "I would encourage aspiring artists to always be willing to learn more about their area of art. I find it inspiring to learn from different teachers and, at the same time, encouraging to connect with other fellow artists."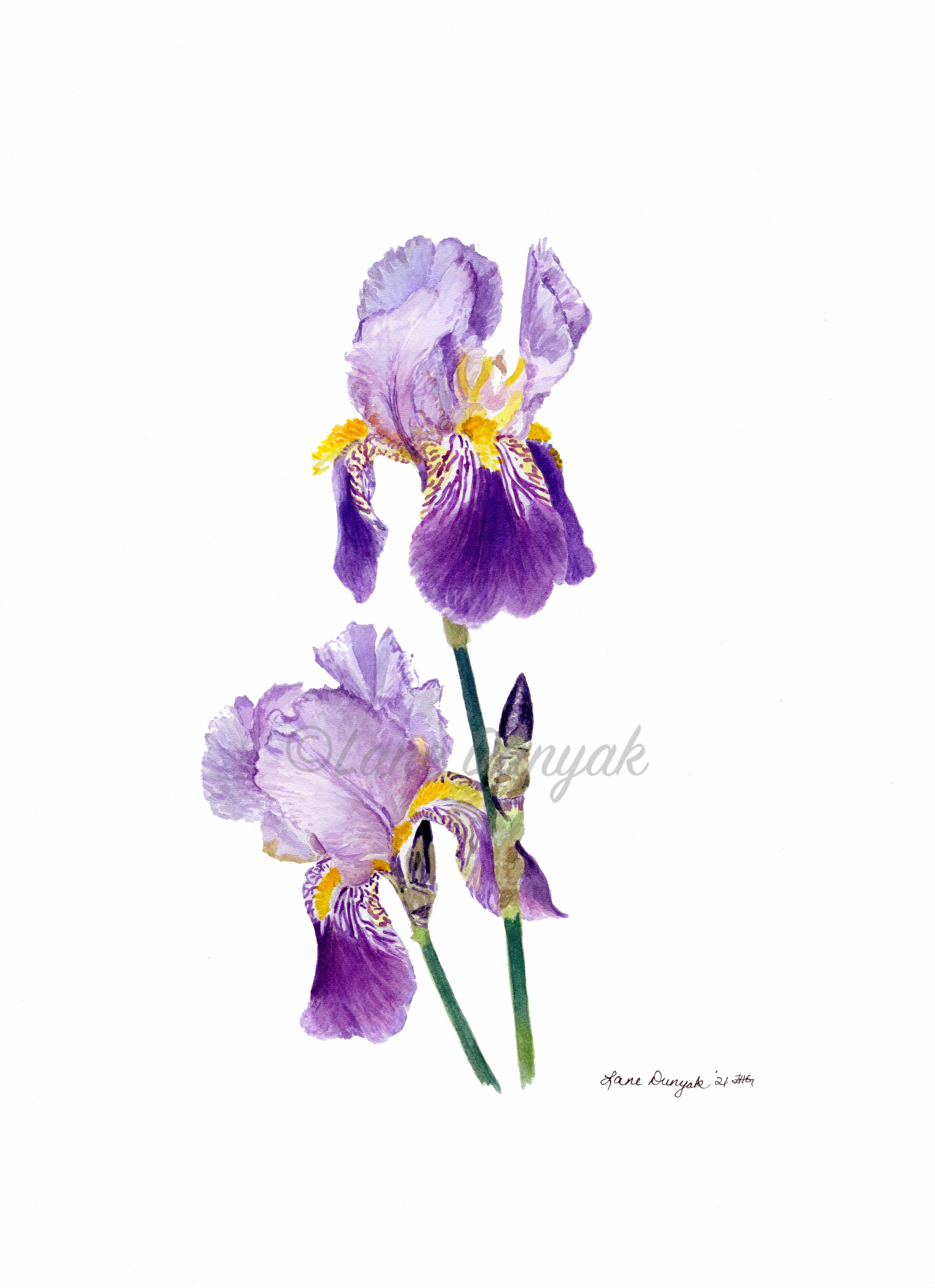 "Purple Irises" by Lane Dunyak pictured above.
Lane found Golden State Art through an online search. "I was searching for a company where I could buy mats in large orders. I was impressed with the variety of matting options: sizes, colors, and matting kits. At first, I planned to sell my watercolor prints without a mat, but then decided that they sell better in galleries when they are matted. Also, giving buyers this option affords more choices to my online customers. Golden State Art's matting kits give my watercolor prints a polished, professional presentation. They also are great for giving art prints as gifts."
Lane is currently working on a trio of paintings. "I want to combine words with my paintings of flowers. Presently, I am working on painting three different flowers with the words "faith," "hope" and "love" to sell as a set."
To keep up with this and future projects, visit Lane's links below:
Lane's Website:www.etsy.com/shop/fromthecottageart
Lane's Instagram: @FromtheCottageArt
Lane's Facebook: @FromtheCottageArt