"Seasons" by Julie Leidel pictured above.
Julie Leidel is an artist residing in Colorado in the Rocky Mountains. She has been painting for most of her life, and decided to began doing it professionally in 2010. She offers her artwork for sale on her website, www.thebungalowcraft.com, where you can also keep up with her art shows, blog, and more!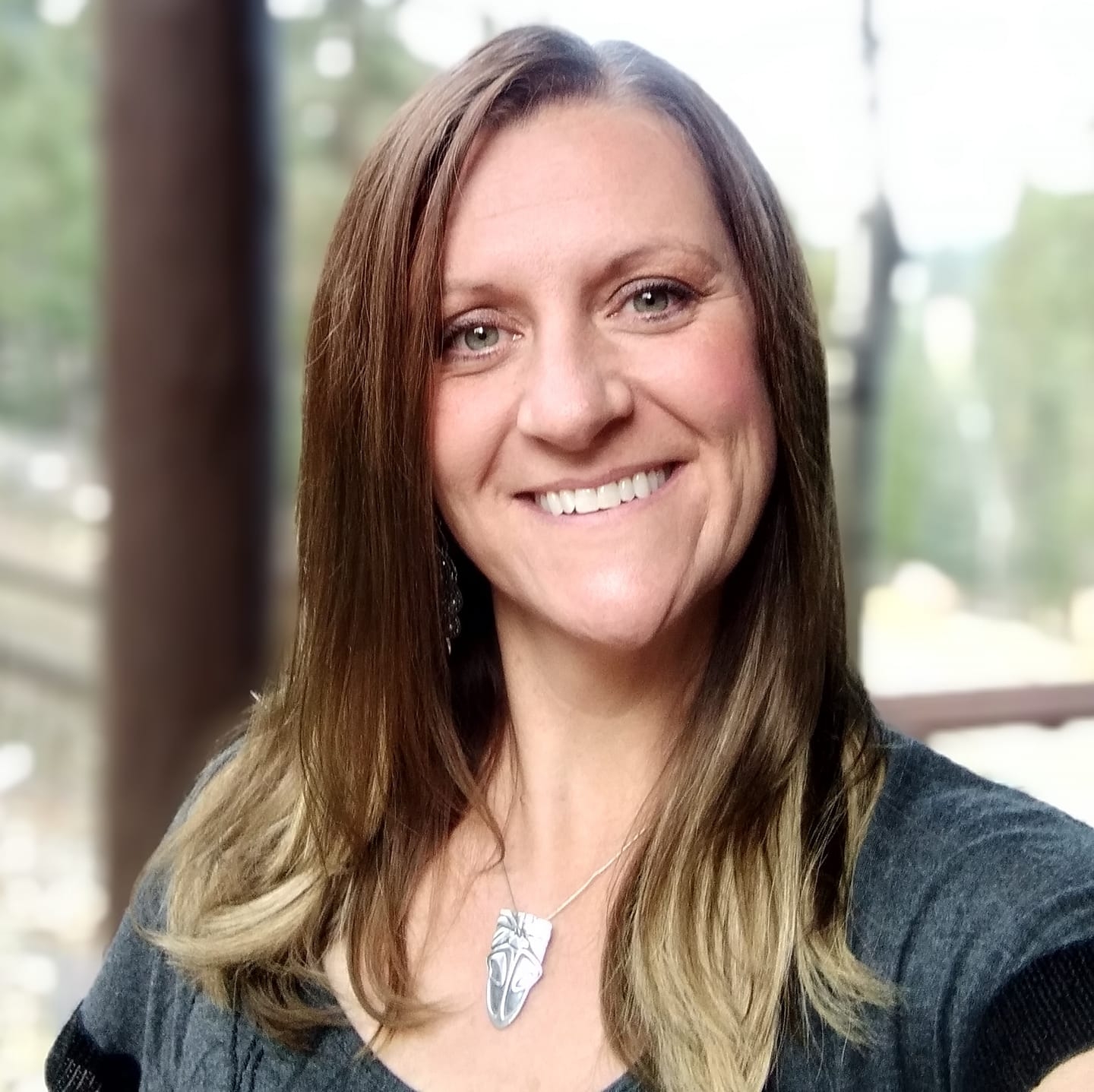 Let your gut be your guide, and the mind will find a way to help you on your journey.
Julie was inspired to begin working full time as an artist after having her daughter in 2009. "In 2009, I had my first child with my husband, and I wanted to teach her the power of following your dreams in life. I wanted to make sure I was living my dream of becoming a full-time artist and so having her cemented that I needed to live my passion." There are many things she enjoys about being an artist. "I love traveling around my beautiful state of Colorado, hiking and photographing nature at every turn. I love connecting to the beauty around us, and I love painting my artwork. It's hard to pick just one part as a favorite, because I also love interacting with clients at art shows and seeing them connect to a certain place that I've painted. I use a lot of motto and motif in my work too, (I'm a Roycroft Renaissance Artisan and revivalist of the Arts & Crafts Movement 1880-1920) and being able to express connection to time, place, mind, and spirit is what really drives me as an artist."
Julie is also inspired by a quote from John Muir, "The Mountains are calling, and I must go." "It's always spoken to my wanderlust for life. I incorporate a lot of quotes and sayings into my artwork, so the painting I created reminds me that exploration is the spice of life." Within her own work, Julie enjoys painting many different subjects. "I enjoy not only painting nature in all it's beauty, but I also enjoy creating new and inspired artwork in the Art Nouveau, Arts & Crafts, Art Deco, and Jungstil styles. I enjoy landscape, floral, animal, and figurative subject matter while incorporating typography as an integral part of my art."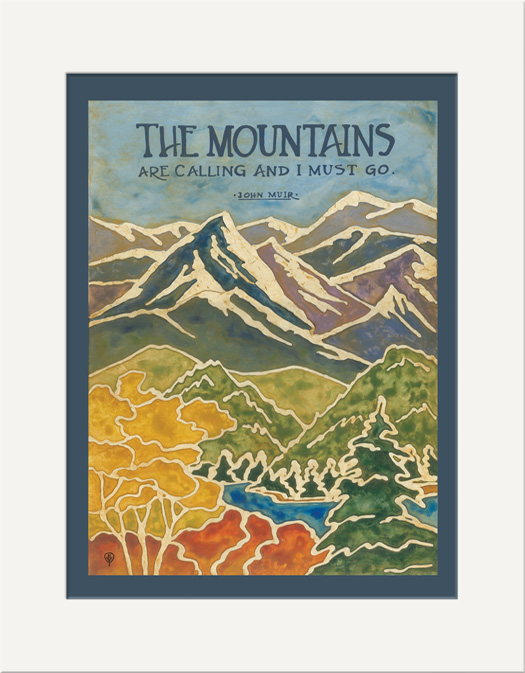 "Muir Mountains" by Julie Leidel pictured above.
When beginning a new project or piece, Julie is often inspired by the world around her. "My external influences are always the landscape and the earth, and my love of history and design from the early 20th century artists in Europe and America. My internal influences come from finding connection to myself and others. Much of my work is done in mindfulness and personal growth. I find teachings and quotes that speak to me, through me, for my artwork."
Julie encourages aspiring artists to follow their heart and artistic instincts. "Follow your heart. In today's day and age, we can get so caught up in thinking too much about the past or the future. Following your heart really speaks to getting out of our heads to feel the passion we have for our creativity. We can't think our way to great creations as much as we can feel the flow. Let your gut be your guide, and the mind will find a way to help you on your journey."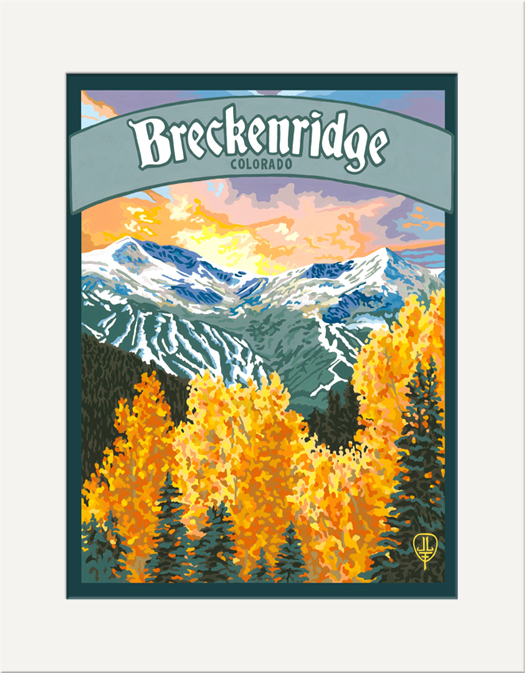 "Breck Autumn" by Julie Leidel pictured above.
Julie found Golden State Art through an online search. "I have been a client for over a decade, and I originally found Golden State Art online. I don't know what I would do without you! I create open edition fine art giclee print reproductions of my paintings in three sizes. I have over 175 paintings that I sell, and the list just keeps growing. Being able to partner with such a high-quality company enables me to spend time doing what I love. I always know that the mats kits that I receive from Golden State Art are of superb quality, and I can offer my clients the professionalism they deserve through combining our products."
Visit Julie's social media accounts and website below to learn more about her and her artwork, and to connect with her!
Julie's Website:www.thebungalowcraft.com
Julie's Instagram: @thebungalowcraft_julieleidel
Julie's Facebook: @TheBungalowCraft
View more of Julie's beautiful artwork below.
---