"95630" by Brian Wallace pictured above.
Brian Wallace is an artist and author residing in Folsom, California. His work consists of watercolor and digital illustration inspired by nature, landscapes, and his travels. "Many of my digital prints started as 4x6 postcards that were hand-drawn and colored using a basic set of watercolors. The "I Love You, California" series was inspired by my travels throughout northern California and my love of the outdoors." In 2017 Brian authored and illustrated a children's book published by Newport Press, "Daisy and the Dirty Dozen". This earned him the Northern California Authors and Publishers Book Award in 2018, and in 2019 he was named "Folsom's Best Artist" by the Folsom Telegraph and received the Art Achievement Award by the City of Folsom Arts and Cultural Commission.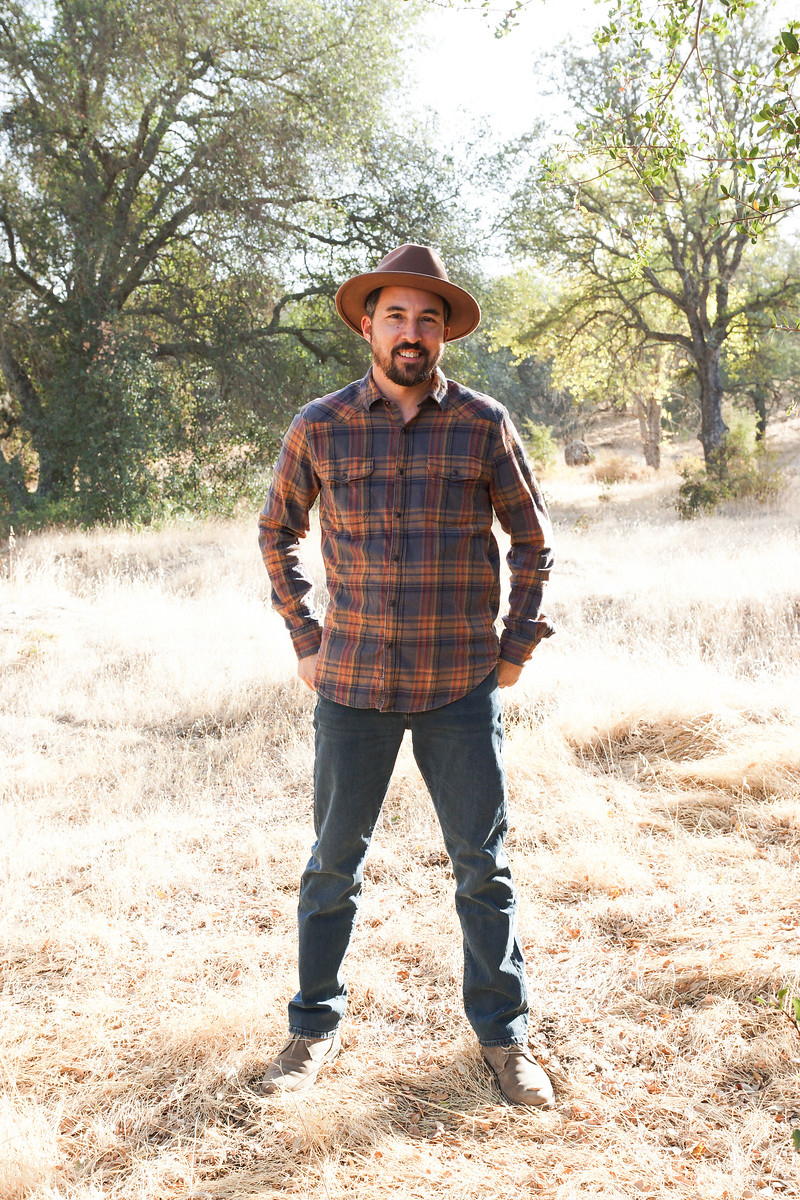 Brian was inspired to become an artist during his childhood, as well as his work as an Art Director in the early 2000s before moving on from the position. "In 2016, I was asked to help in designing logos, graphics and branding for a local brewery in Folsom, Red Bus Brewing Company." During his time at home in 2020, he used his artwork as a way to express himself creatively and keep busy. "I really focused on pieces that I wanted to do rather than commissions. I discovered that there was interest and demand for the things that I liked to draw and paint. This demand launched my series of prints that celebrate the 9 National Parks of California."
Brian enjoys the artistic process each piece requires. "I enjoy the process of coming up with an idea and seeing it take shape. I enjoy sending it out into the world." He is inspired by his mentor, Dan Harris, as well as the work of artists Wayne Thiebaud and Gregory Kondos. "I am a big fan of Wayne Thiebaud and I wish I could pick just one [favorite] piece... but I can't! I really love all of his work, cakes, landscapes, city streets. Both Thiebaud and Kondos have a Sacramento connection."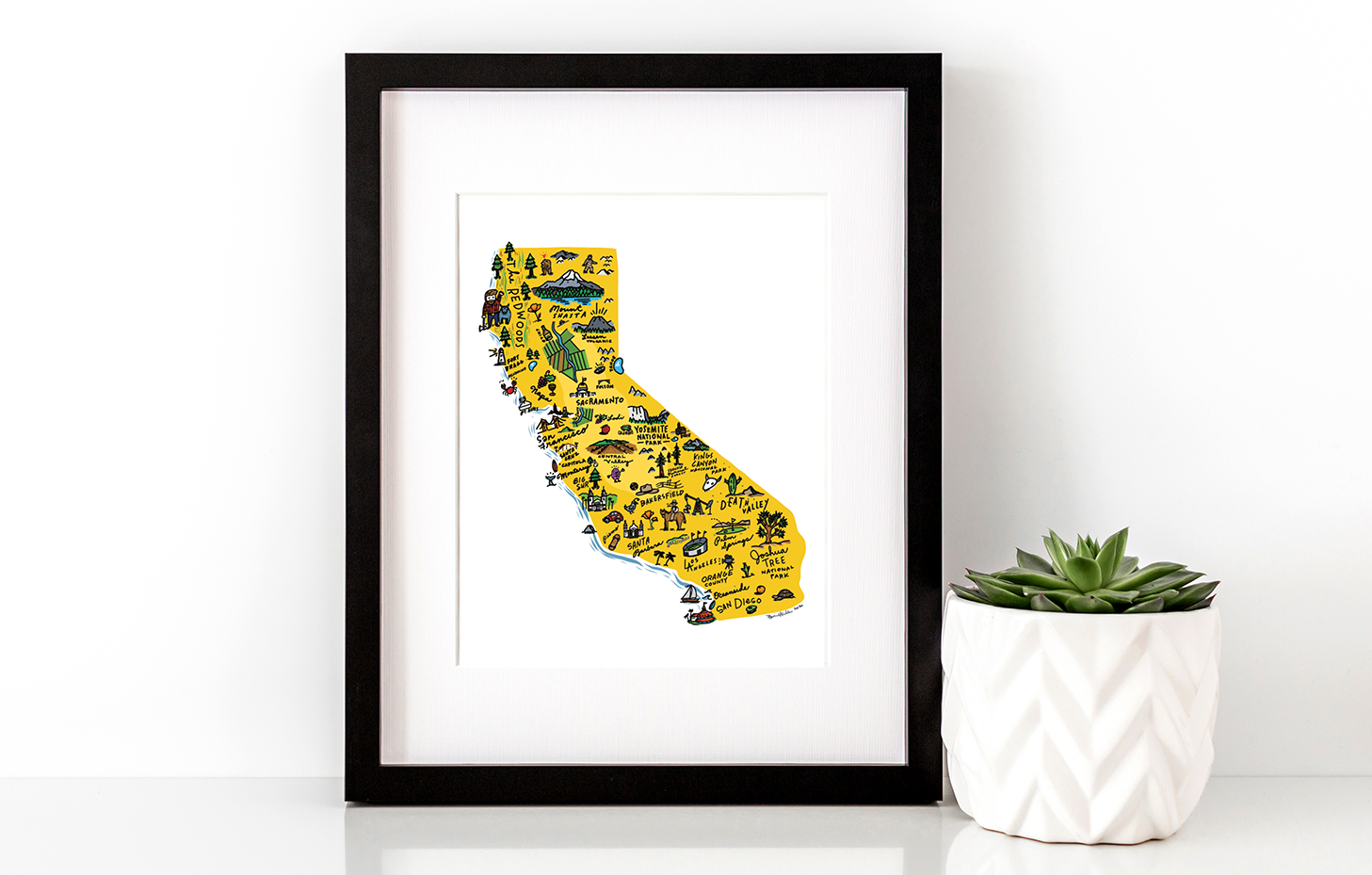 "Golden State of Mind" by Brian Wallace pictured above.
In his own work, Brian enjoys drawing and painting California-related subjects. "I love drawing and painting California landscapes. I was also inspired by an illustration on the cover of sheet music. The 1913 sheet music called "I Love You California", featured a bear holding the State of California in it's arms. I came up with my own version and have painted several bears over the last year." To aspiring artists, he encourages perseverance. "Stick with it. Do what you love. Commission work is great, but I learned that my style evolved when I focused on doing work that was purely for me. Some of my most popular pieces were never intended to be sold as a print."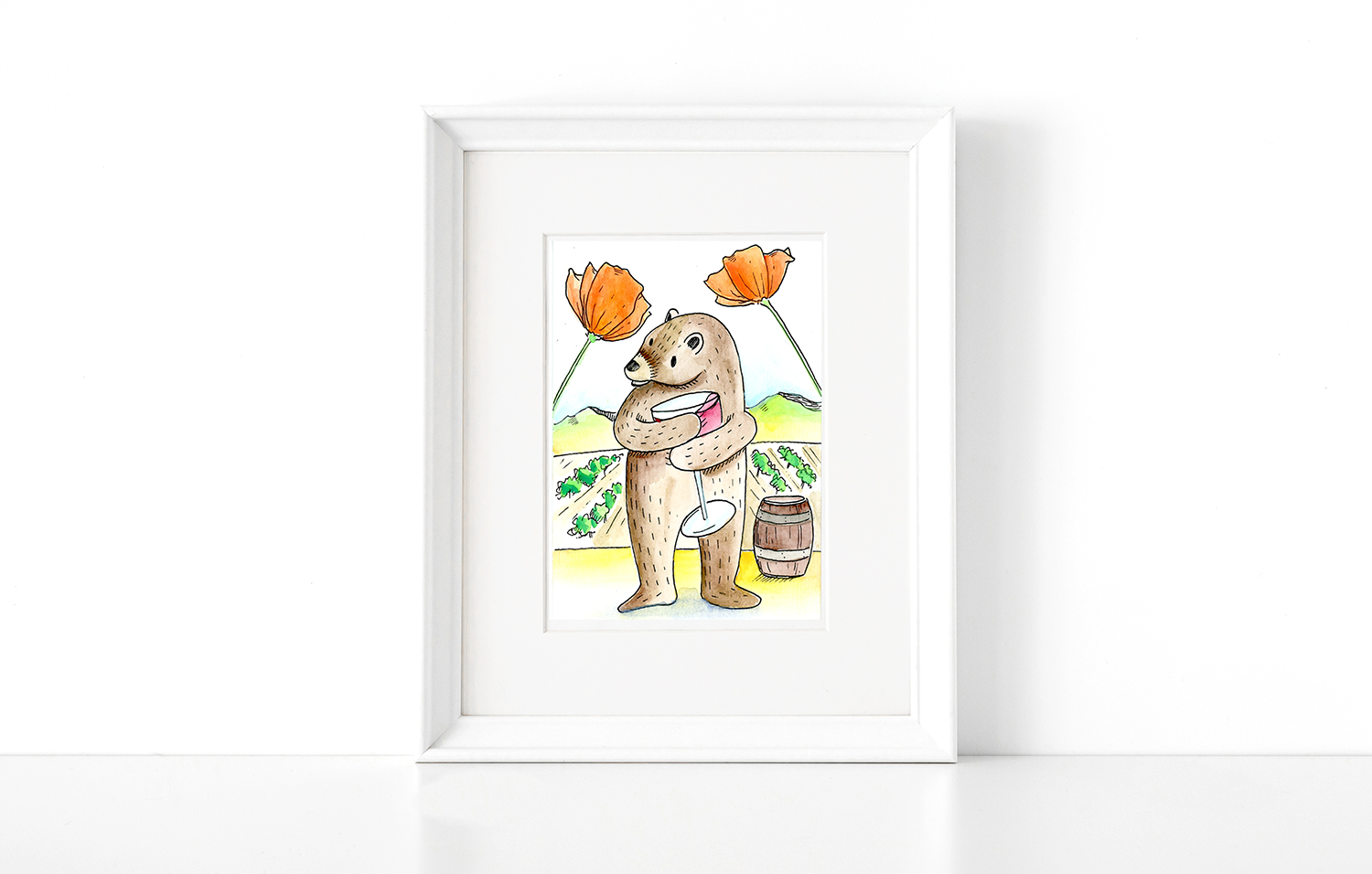 "California Wine" by Brian Wallace pictured above.
Brian discovered Golden State Art on Amazon and then decided to start ordering from the website. "I originally ordered some products through Amazon. I quickly realized that GSA was fulfilling all my orders. I was impressed with the quality and price of the products, so I went in search of GSAs website and found they had even more products. The service and quality of the products is excellent. Golden State Art has helped me in taking my art and sharing it with more people. GSA has helped me in building a business. The quality of my work is enhanced by quality packaging and presentation."
Brian is currently working on more pieces celebrating the beauty of California, and will be launching a line of notecards and greeting cards in the Spring of 2021. To keep up with this and future projects, check out his website and social media below!
Brian's Website:www.brianwallaceart.com
Brian's Instagram: @stickboywallace
Brian's Facebook: @BrianWallaceArtist
View more of Brian's artwork below!