"Coyote With Flowering Red Currant" by Amanda Jorgenson pictured above.
Amanda Jorgenson is a wildlife artist based in Seattle, Washington. She has been a full-time artist for the past four years, and began studying art in 1989. "I grew up in Anchorage, Alaska, where I was constantly surrounded by nature and fascinating creatures, which have found their way into my artwork since I began drawing and painting." She offers her artwork, art classes, and more on her website, www.amandamjorgenson.com.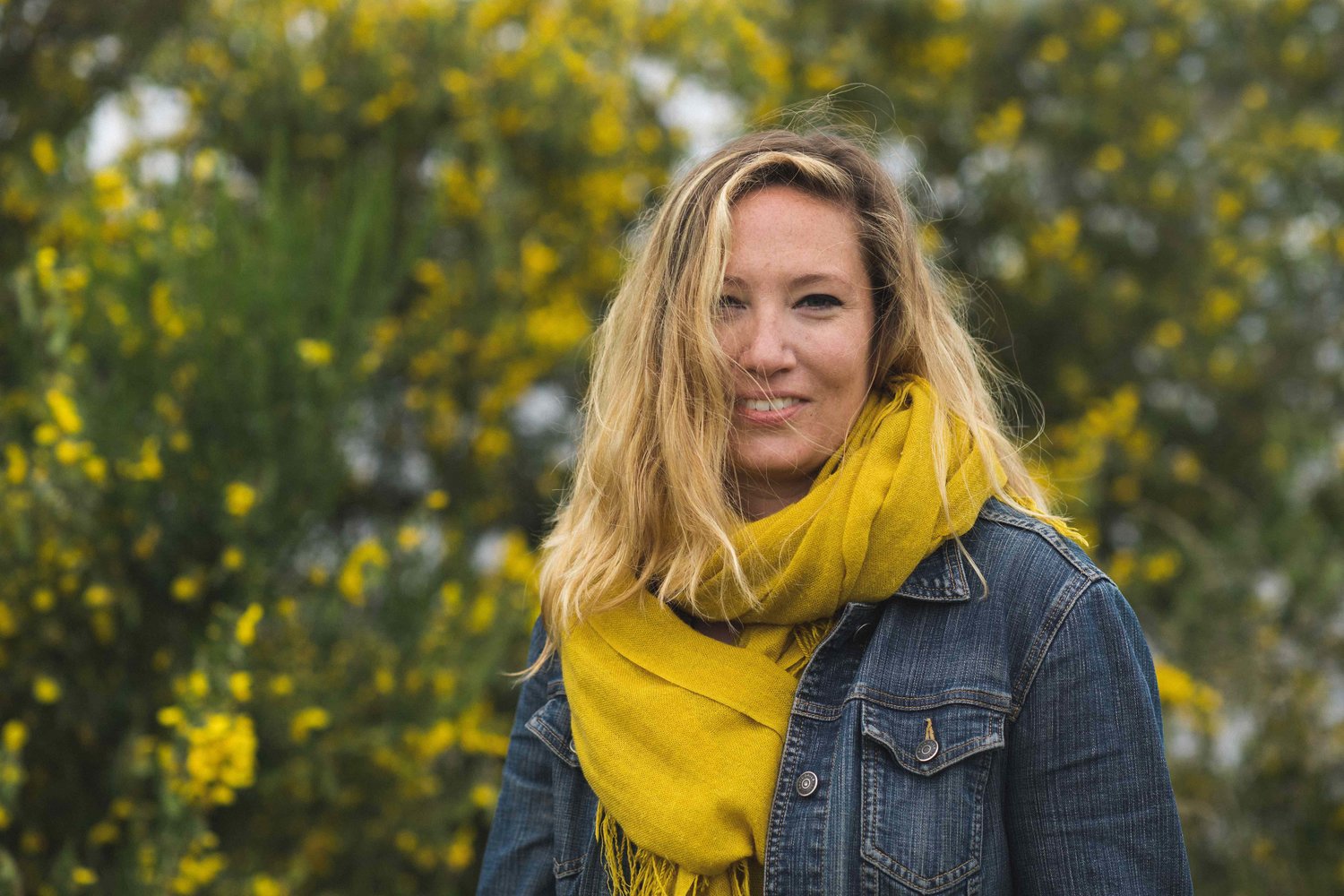 I don't believe in "natural born talent"; it's something we all have to work toward!
Amanda Jorgenson
After working for eight years as a German language instructor, Amanda found herself becoming burnt out. "I found a note to myself from when I was in 2nd grade saying I wanted to be a wildlife artist and sell paintings to people. That's really what inspired me to get back into the artworld, after years of not drawing or painting." Her favorite part of being an artist now is observation of the many subjects she paints. "I truly enjoy observing and painting minute details in feathers, flowers, fur, etc. These small details are what make that animal/plant unique. Being able to get those pieces out in front of an audience, and have them see that even the most "common place" animal - such as a crow - is something very intricate and beautiful, makes me happy."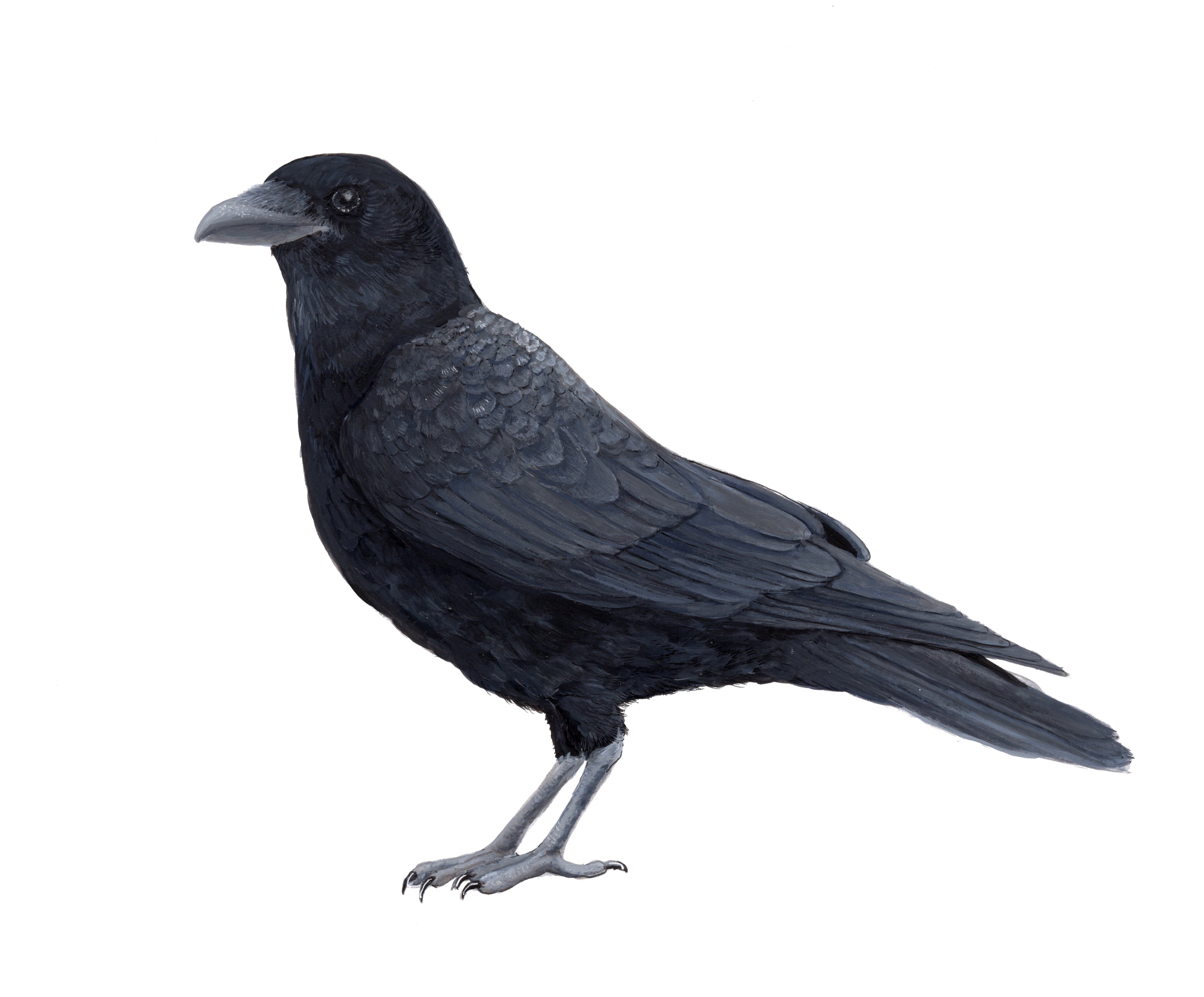 "The Scapegoat - Crow Portrait" by Amanda Jorgenson pictured above.
Amanda's most prized piece is a painting she created in her first series. "The first piece I created in a series (Flora & Fauna of Washington State) was of a snarling Grizzly Bear with Fiddlehead Ferns. There is something about this piece, perhaps the emotion, that still draws me into it." As such, her favorite subjects to paint are plants and animals. "I strive to bring a little bit of wilderness into the viewers every day and elicit curiosity in indigenous flora and fauna, the rare and elusive species, etc."
When beginning a new project or piece, Amanda is often inspired by music. "It doesn't matter the genre, usually I get inspired by a song title, or lyric. This helps me think of what kind of subjects (flora or fauna, or both) I'd like to depict, and doing what. Sometimes it's a bit of a stretch, but it really gets me thinking."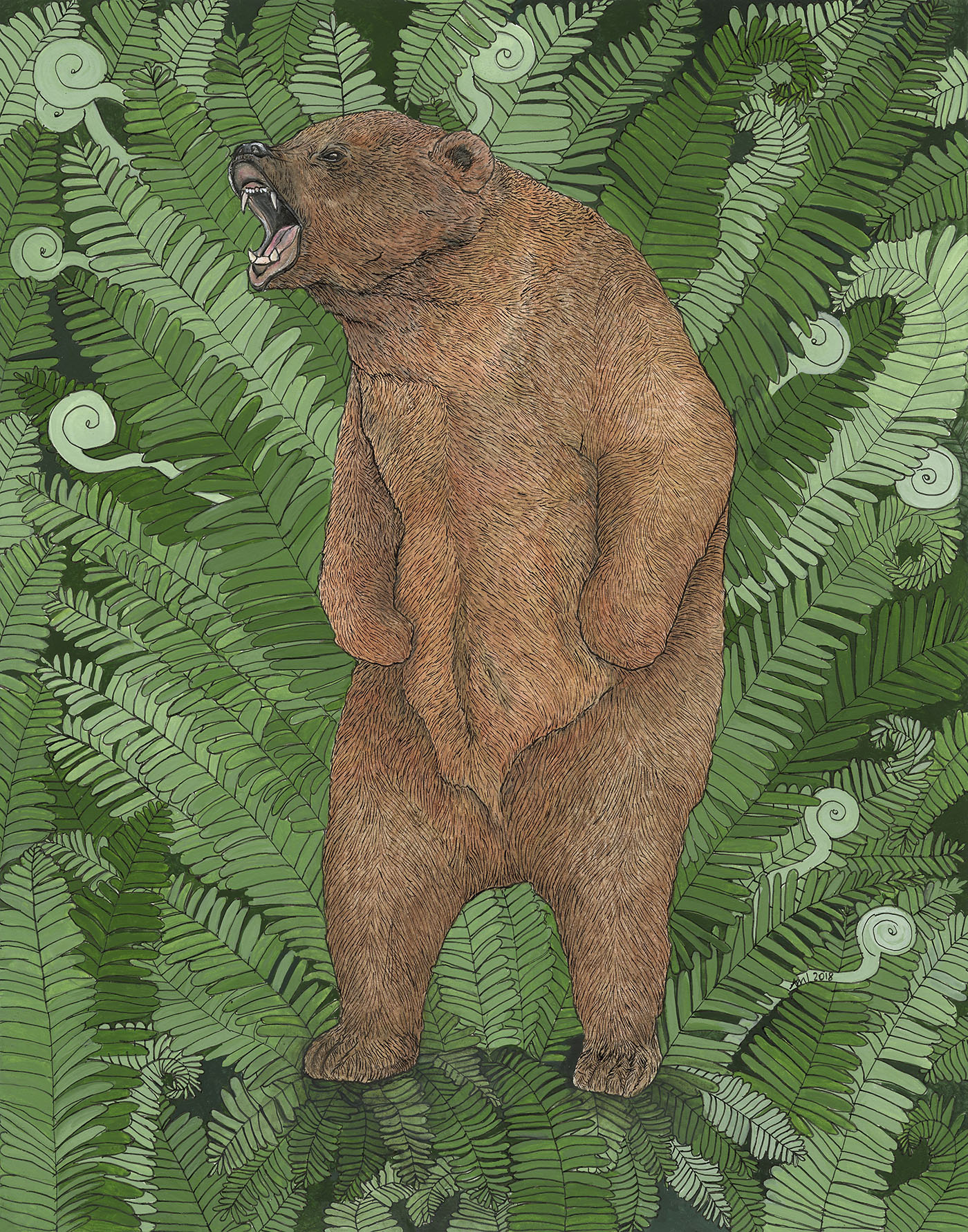 "Grizzly Bear With Fiddlehead Fern" by Amanda Jorgenson pictured above.
To aspiring artists, Amanda encourages practice and patience. "Please remember that patience and practice are very important when starting out - or even getting back into art. I don't believe in "natural born talent"; it's something we all have to work toward!"
Amanda found Golden State Art when searching for backing board and clear bags for her artwork. "Tired of supporting Amazon - I decided to see if there was another shop selling them. I liked the GSA mission statement, and am happy I was able to find them with a quick google search! I've been able to sell prints without having them get damaged (ahem, winter rain here in the PNW) at various sizes with the products I've received from GSA. Starting out, I definitely didn't think of the importance of keeping prints protected, and looking professional!"
Visit Amanda's website and social media below to check out more of her artwork and connect with her!
Amanda's Website: www.amandamjorgenson.com
Amanda's Instagram: @amandamjorgenson
Amanda's Facebook: @amandamjorgensonart