"Milky Way Rising" by Jim Livingston pictured above.
Jim Livingston is a photographer based in Amarillo, Texas. Jim began his journey with photography at 14 years old when his sister gave hime a Pentax K1000 camera. He began his professional photography career in 2015 after years working in social work. "I am focused on night and storm photography but I also am writing a book about Route 66, called "I am Rt 66" where I do portraits of people on old Route 66. I have done over 1500 such portraits." He offers his photography for sale on his website https://www.jimlivingstonart.com/.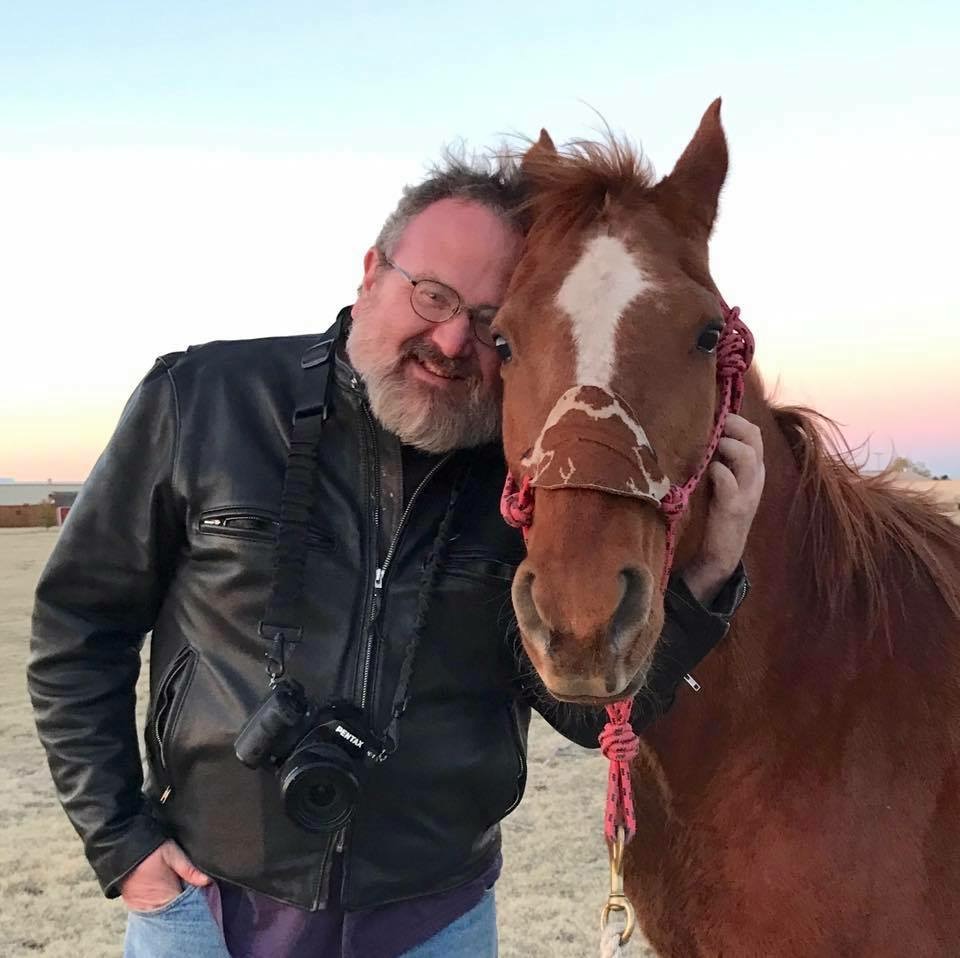 For the true artist, making art is like breathing, it is reflexive and most don't know how to stop.
Jim enjoys being a photographer for the lessons the art form has taught him. "Art/photography has taught me to see. Not just look at things but to study how everyday objects are beautiful in form and color. I find I constantly notice color, shape, line, etc. The more aware of the moment I become the better my art is. Art is teaching me to immerse myself in the present."
Jim is inspired the powerful piece "Migrant Mother," by documentary photographer and photojournalist Dorothea Lange and learned lessons from the piece that he utilizes in his own work. "In my own portrait series of the people who live on Route 66, I learned a portrait of a stranger is just a picture of the stranger unless there is something to connect the viewer to the person in the portrait. Lange's image is timeless and powerful. While the woman is desperate because of the situation created by the depression, she could just as easily be a modern mother worrying over a child in the hospital or a kid who is out way too late. That look of worry is universal and one every parent knows all too well from living it. Great art connects on an emotional level, the greatest portraits even of total strangers connect to the viewer on a gut level. Lange's portrait remains a masterpiece even today. My goal then was to connect my views to those I did portraits of." Read more about Jim's "I AM RT 66" Project here.
A portrait from Jim's Route 66 series pictured above.
The night sky is a subject Jim has found himself enjoying photographing more and more over the years. "I think the beauty of the night sky is so vast and endless. While I am photographing the night sky, I find I am forced to realize how small I am in the universe and in that how small my problems are. It allows me perspective but also I find myself quieted on the inside."
Jim's advice to aspiring artists is to become educated in the field of art and the business behind it. "For the true artist, making art is like breathing, it is reflexive and most don't know how to stop. The hardest part of being a professional artist is the business. If you are going to go to school, then take as many marketing classes and business classes as possible. If you are not going to classes (Many artists have such amazing talent they don't need to take classes on art), plug into the local small business agency and take whatever classes there often for free."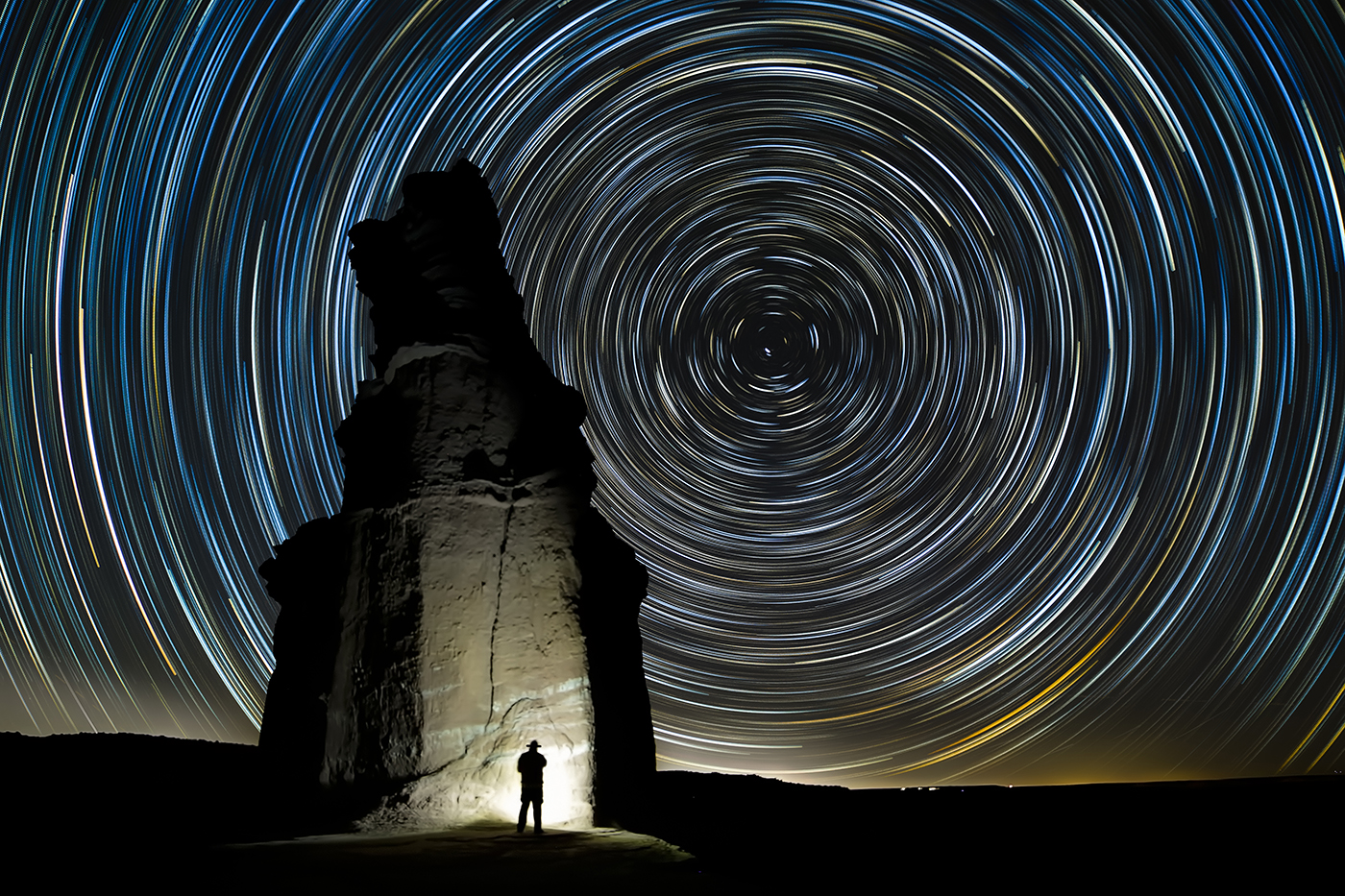 "Eternal Wheel" by Jim Livingston pictured above.
Jim found Golden State Art through a fellow artist and has been using our products for nearly seven years. "In 2013 fellow artist Ben Jacobi, turned me on to Golden State. Both of us do art shows. Since that time I have used Golden State Art to help me sell 1000's of pieces of art. The number one thing I sell is 8x10 matted prints (11x14 outside) Golden State Art's products are not only great quality, but the price is right for a whole seller like me. And when I have a special product, Golden State Art has some of the best pre-made mats out there."
See more of Jim's photography below and on his Instagram @jimlivingstonart and Facebook @jimlivingstonphotography, and visit his website https://www.jimlivingstonart.com/.
---