Online shopping is quick, easy, and convenient, especially now as stores remain closed. While online shopping has gained popularity tremendously over the years, this method of shopping also creates new questions when choosing your product as you cannot hold it in your hands before purchasing. Home decor is no exception, and with many different types of picture frames to choose from many different suppliers, it is important to ask questions and get answers before locking your purchase in. Here we will explore some of the questions you should ask, how to get answers, and reduce your chance of needing to return the picture frame.
Question 1:
What method(s) of display does the frame accommodate and does it work for my home and decor goals?
Picture frames usually enable either wall display, table-top display, or both. Smaller frames (no larger than 8x10) are more likely to offer both table-top and wall display capability. Any frame over 8x10 can only accommodate a wall display, as an easel cannot support the weight of the frame on table-top.
Table-top frames feature an easel so that the frame can easily be propped up on a flat surface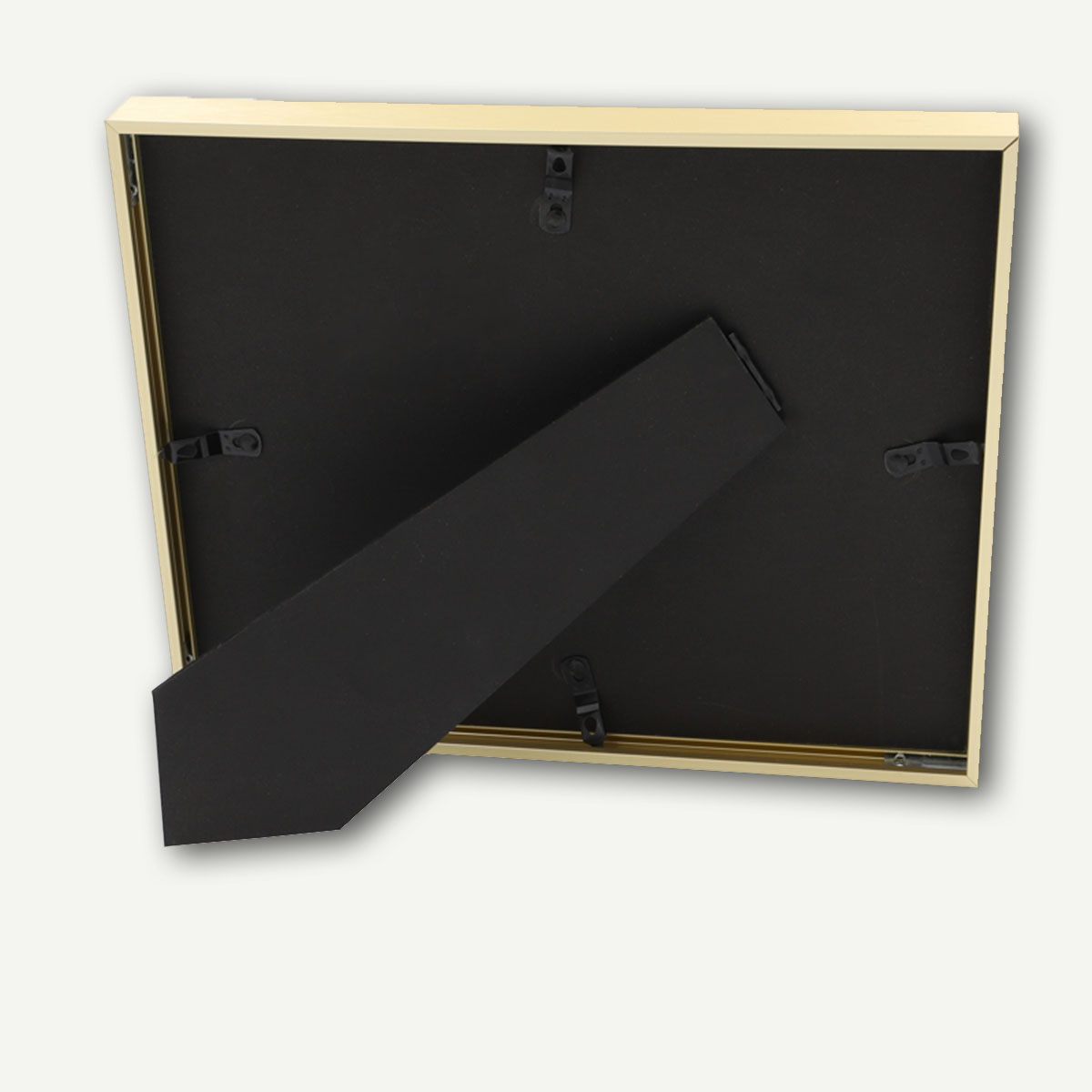 Wall hanging frames usually feature two sawtooth hangers for both portrait and landscape display.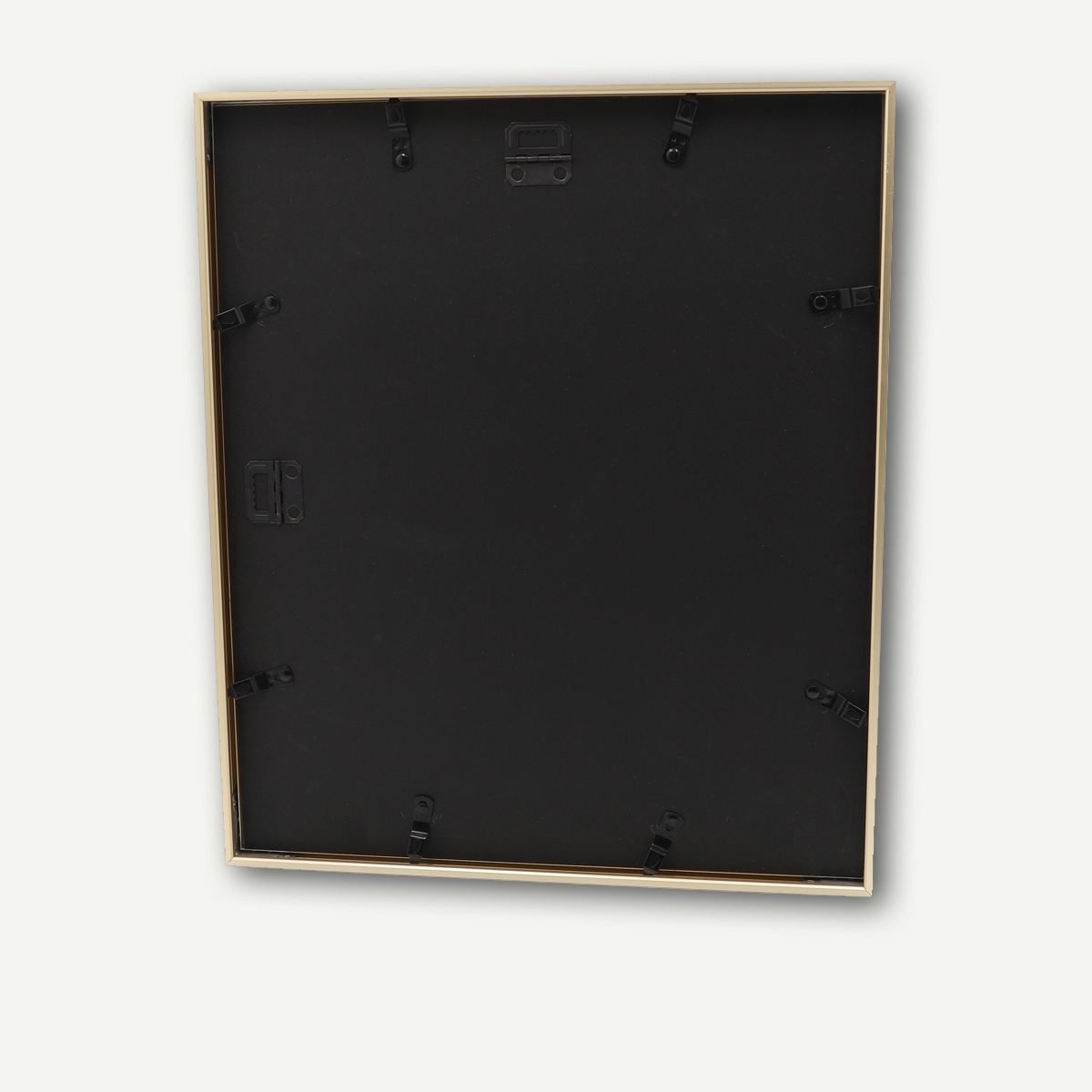 Some smaller frames feature both a table-top easel and two sawtooth hangers.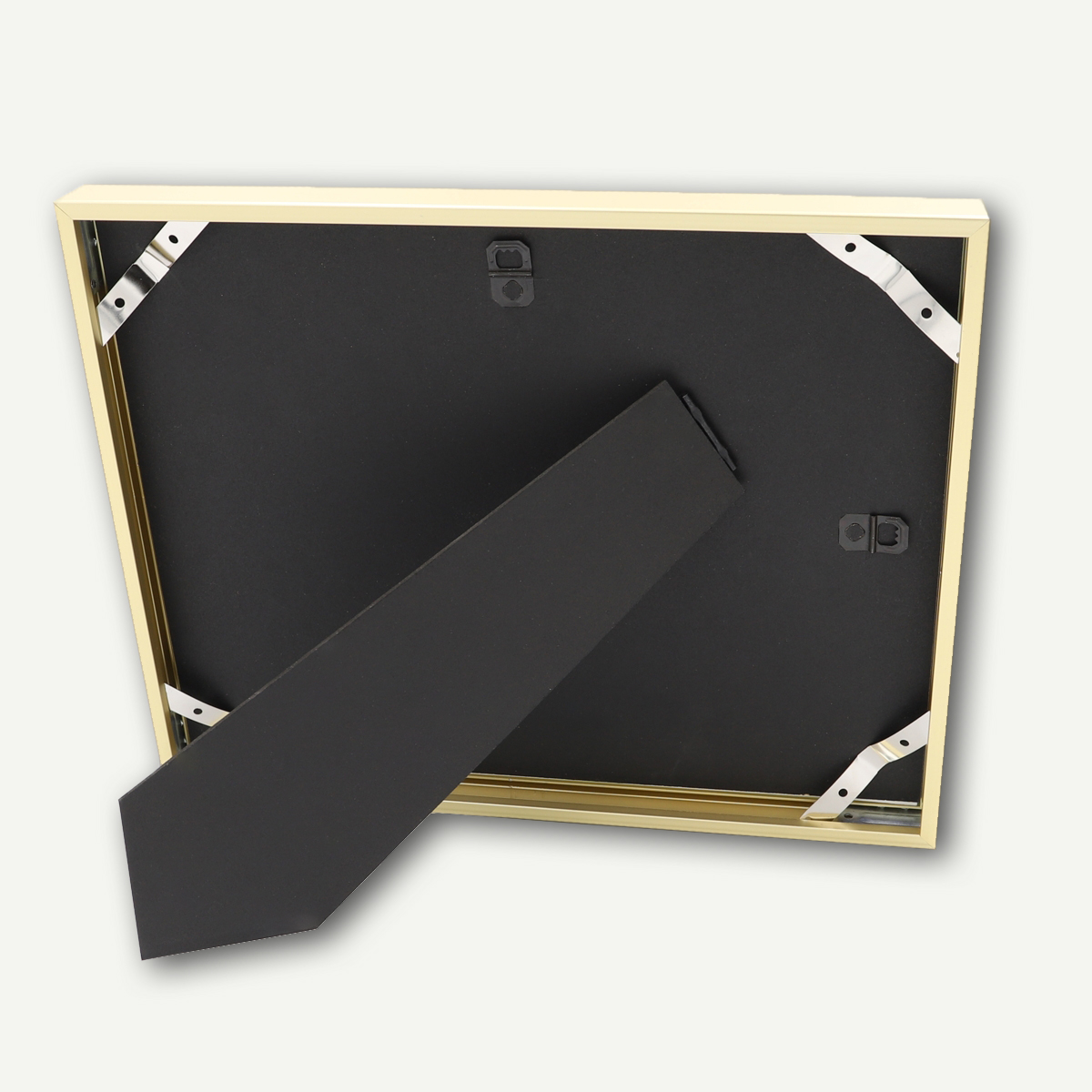 If you are living in a rental home or apartment, you may want to consider different wall hanging methods and if you can repair holes and damage left behind by nails and tacks for hanging the frame(s). Alternatives include command strips and hooks, for which you will need to ensure the moulding is thick enough on the back of the frame for the strip or hook to be firmly placed.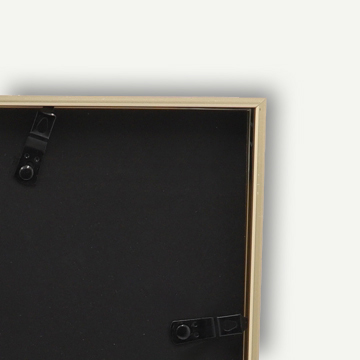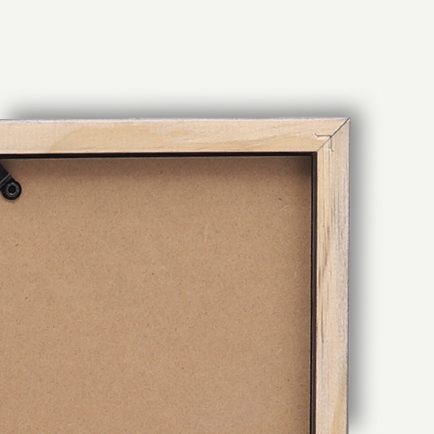 Question 2
: Will the frame look nice in my space and cohesive with my other decor?
Ensuring you will be happy with the way the frame looks in your space is very important. Aluminum frames and simple wood frames usually look best in a home with modern decor because of their clean and simple look.
Other frames, such as antique decorative and diploma frames, offer a more classic look for a traditional style of decor. The majority of our decorative frames can be found in the Polystyrene category.
Another contributing factor to the look of your frame is the mat board inside of the frame. If you would like to display a picture without the mat board, you should choose a frame that is the size of the print (i.e. for a 16x20 print/artwork, you should purchase a 16x20 frame). If you would like to display the print or artwork with a mat board, you should choose a frame that has a mat board with an inner opening that will accommodate it (i.e. for an 11x14 print/artwork, you should purchase a 16x20 frame for an 11x14 picture).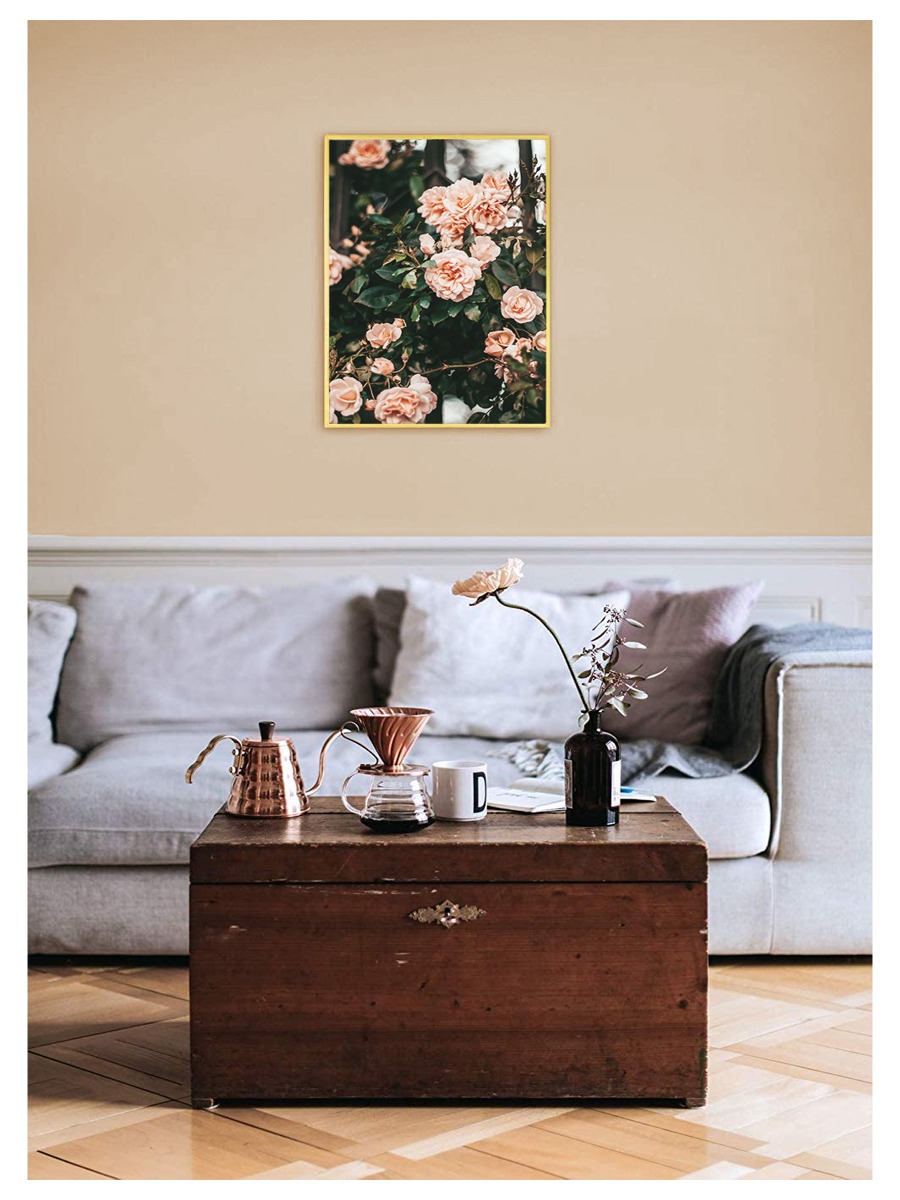 Question 3
: Does the size of the frame work for my space?
It is important to not only get the frame size that will fit your print or artwork, but also fit the space you plan to hang or set it. Since most table-top frames are smaller, it can be easy to gauge whether or not the frame will fit on the desired surface. These frames can also be displayed in landscape or portrait orientation, so if it is too large in landscape orientation, you can always place it in portrait.
For frames being displayed on the wall, it is important to measure the area. You can do this with a measuring tape, or by cutting a square or rectangle in the outer dimension of your desired frame from cardboard or newspaper. You can then tape these pieces to the wall in the desired orientation and area to get an idea of what the finished display will look like.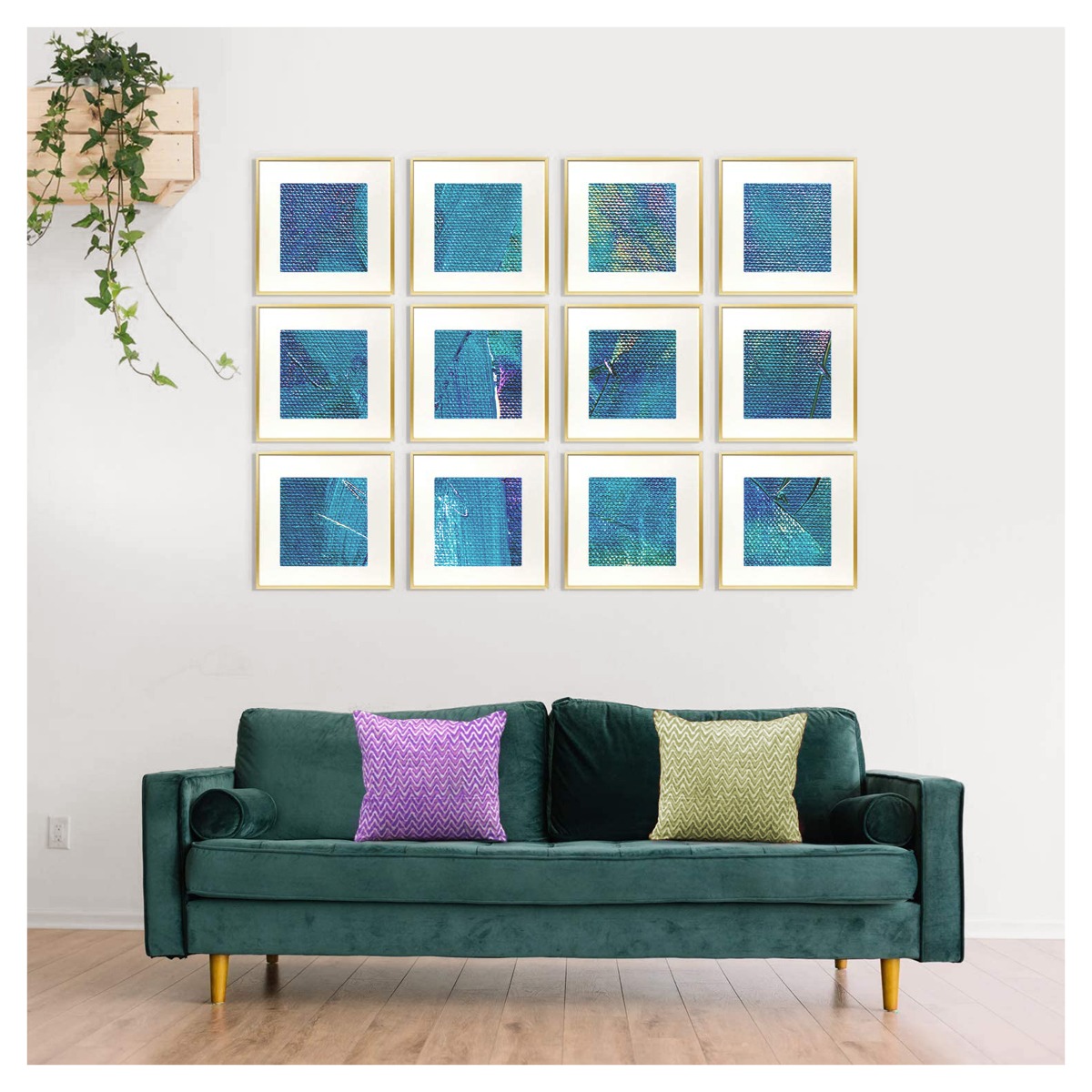 Question 4
: Do I need a custom frame?
Custom frames can be great for odd sized projects, spaces, or the desire to have a more personalized frame. Custom frames usually become more necessary when you have larger than usual prints or artwork that exceed a standard larger sized frame, or if you want to display a custom piece without a mat.
In other instances, a custom print size doesn't have to = a custom frame. You can save money and time by purchasing a standard size frame and a custom cut mat board to accommodate the print or artwork when possible. As long as the outer mat size is equal to the frame size, the inner mat dimensions can be customized to fit the piece you have.

Here on goldenstateart.com, we've worked hard to make our listings transparent so you know exactly what you are getting. The majority of our frame listings feature a 360 degree view of the actual frame, which you can drag from side to side to see every angle of the frame. We also have detailed information about every frame's dimensions, material, glass type, and more on the "More Information" tab of the listing.
We hope you found these tips useful for your online picture frame hunt! What are some of the things you ask yourself when shopping online for home decor items? Let us know in the comments below.
---
Follow us on Instagram and Facebook for more content, and sign up for our Newsletter to receive exclusive discounts, latest GSA news and more!